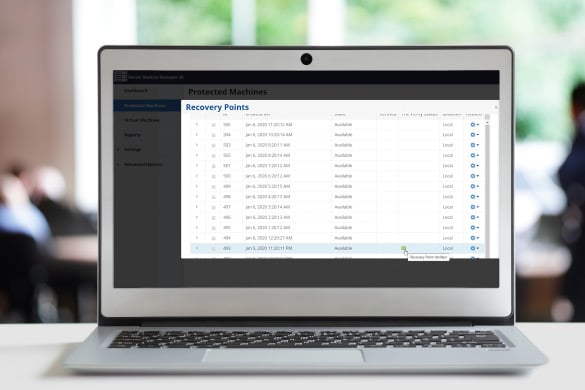 ConnectWise Recover live demos
Disruptions and downtime are the quickest way to lose customers. Keep your customers' businesses humming with our secure and reliable backup and disaster recovery (BDR) solution, ConnectWise Recover™.
Explore the ConnectWise Recover family of products
Click below to find a date and time that works for you

ConnectWise Recover overview
From advanced data verification and backup monitoring to a fully staffed NOC ready to decrease the time you spend managing backups, ConnectWise has the backup and disaster recovery solutions to cover all your BDR needs.
Register today >>

ConnectWise Recover SaaS
SaaS providers such as Microsoft 365®, MS Dynamics, Google® Workspace, and Salesforce® don't provide comprehensive backup, leaving end clients exposed to valuable data loss. ConnectWise Recover SaaS allows you to easily protect your clients' data for all SaaS apps from a single screen.
Register today >>