RMM Software That Puts Automation in Your Hands
Proactively monitor, manage, and support client networks with ConnectWise Automate
Out-of-the-box scripts. Around-the-clock monitoring. Unmatched automation capabilities. Start doing more with less and exceed service delivery expectations.
Key features and benefits
New devices enter corporate networks without warning. Asset Discover automatically detects and tracks the presence and behavior of all connected devices across managed networks to keep authorized devices safe and others from introducing potential cyberattacks.
Explore asset discovery features >>
When client endpoint devices need fixing, Endpoint Management enables you to instantly access user devices so you can quickly resolve issues—keeping downtime to a minimum while maximizing customer satisfaction.
Explore endpoint management features >>
Endpoint devices require continual updating. Patch Management enables you to easily configure, test, and install Windows® and third-party software updates on all devices to keep them optimized, safe, and secure.
Explore patch management features >>
Preventing downtime is what your clients expect. Monitor, discover, and resolve any IT issue—network bottlenecks, application performance issues, and security threats—before your clients even know what happened.
Explore remote monitoring features >>
You pay your techs too much to spend time on repetitive tasks. IT Automation programmatically offloads routine IT workloads to reduce costs and cut time for your busy staff -- allowing them to focus on more challenging, higher value service requests.
Explore IT automation features >>
With ConnectWise SidekickTM you can let AI do the heavy lifting and create PowerShell scripts in minutes! AI-generated scripts require approval, so your team is always in control.
Explore ConnectWise Sidekick for Automate >>
What can ConnectWise Automate do for you?
More proactive support
Time management is critical for maximizing your revenue stream. Remediate common IT issues, automate Tier 1 support issues, and prevent recurring problems from occurring within client networks and endpoint devices before they're problematic.
More time savings
With remedial IT issues out of the way, you and your team can focus on high-value projects, raise your ROI, and ultimately—improve your customers' satisfaction.
More technology insight
ConnectWise Automate's reporting engine offers an eye-opening set of metrics, including a complete view of the technology you manage along with their vitals so that you can pinpoint what's working and what's not for your valued clients.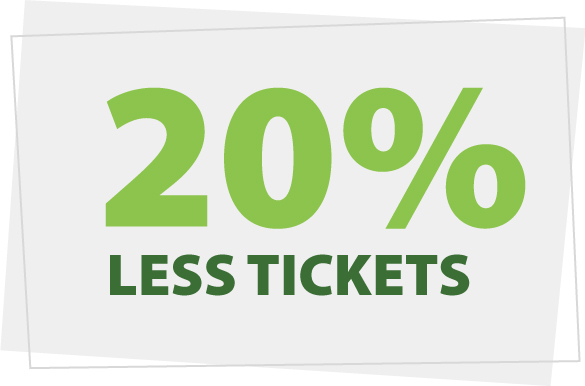 "ConnectWise Automate is the most powerful tool I've ever used. And the power doesn't come from what the software does. It comes from the people who design it, and it's the tool to accomplish whatever you want."
-Eric Hoffmaster, Director of Operations, Innovative Computing Systems
Our Staff Becomes Your Staff, Without the Costs
Check out more ConnectWise Unified Monitoring & Management software
Get more out of ConnectWise
The ConnectWise Difference
The ConnectWise platform makes it easier to run your business, deliver your services, and secure your clients. See all you can do with ConnectWise.
Remote Monitoring & Management (RMM)
Talent Retention, Acquisition & Culture