ConnectWise Automate IT Asset Discovery
Increase visibility into all your managed devices
In order to maintain and improve the health and security of your customers' managed networks, you have to be in-the-know about the presence and status of all connected devices. ConnectWise Automate IT Asset Discovery simplifies the scanning and cataloging of all assets and devices from a single dashboard. This way, you can service your customers networks and equipment to the best of your knowledge.
Explore the asset discovery features of ConnectWise Automate
Automated network scans
Powered by Network Probe Technology, ConnectWise Automate Discovery performs automated network scans that deliver the most current record of supported systems and devices. You'll get a clear picture as to which ones are in healthy, warning, critical, or unknown states.
Automated agent deployment
ConnectWise Automate Discovery's Network Probe Technology goes beyond asset discovery by automating agent deployment to your supported endpoints. It's ideal for workgroup environments, plus an excellent alternative for Active Directory Group Policies.
Simplified asset management and inventory
ConnectWise Automate Discovery provides both agent and agentless asset inventory. Visibility into virtual machines and other network devices from manufacturers like Cisco, Dell, HP, and Juniper helps align standards and support for easier device management.
Discover the keys to successful asset management
See how ConnectWise Automate takes the guesswork out of device discovery and management.
Start your demo >>
"ConnectWise Automate gave us the opportunity to put agents on all of our clients' machines. We even did it without charging some of them. We know that if it identifies a problem, it's going to generate revenue."
Chris Faist, Director of Networking Services, Integrated Computer Systems Support
Explore more features of ConnectWise Automate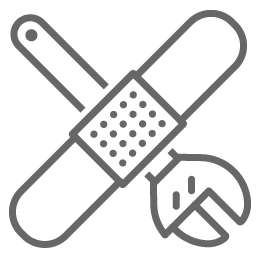 Automate the process of scheduling and approving patches, simplifying deployment and adhering to compliance requirements.
Explore >>
Provide the best proactive service by monitoring for IT problems across endpoints and networks, and automate fixes without user disruption.
Explore >>
React fast to troubled endpoint devices with remote control; Manage multiple machines simultaneously without interrupting end users.
Explore >>