Remote Monitoring Software that Finds IT Issues Before They Find You
Monitor, manage, and audit remote systems with ConnectWise Automate
Remotely and proactively monitor client endpoints, networks and computers. ConnectWise Automate Remote Monitoring gives you all the necessary tools to help your ITSP remotely manage IT services for your customers. It's auditing capabilities ensure you'll know exactly what transpired, when and why, to help boost your customers' confidence in your ability to run their IT services.
Explore the remote monitoring features of ConnectWise Automate
Remote session auditing
ConnectWise Automate Remote Monitoring provides a single source of monitoring and reporting for remote control sessions, so you know which of your team members has connected remotely, for what reason, and for how long. Extended auditing functionality provides video recordings of remote sessions, so you're always prepared should a client request an audit.
Agent and agentless monitoring
ConnectWise Automate Remote Monitoring provides a single source of truth for observing and documenting access to agent and agentless devices. Out-of-the-box functionality is preconfigured for best practice monitoring, with customization options to meet business requirements.
Virtual machine monitoring
ConnectWise Automate Remote Monitoring helps businesses adapt to virtualized technologies. Our integrated Virtualization Manager, powered by network probe technology, provides multiple host and virtual machine monitors for VMware® and Hyper-V® equipped infrastructures.
Don't be the last to know about IT issues
See how ConnectWise Automate keeps a watchful eye on all your managed devices and networks.
Start your demo >>
"Before ConnectWise Automate, we had so many servers down, so many outages, and so many random issues. We don't have those calls anymore. Field services spends their time replacing machines proactively vs. trying to get a machine back up that's already failed."
Ian Richardson, CEO, Doberman Technologies
Explore more features of ConnectWise Automate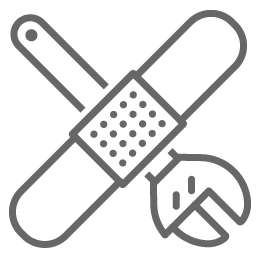 Automate the process of scheduling and approving patches, simplifying deployment and adhering to compliance requirements.
Explore >>
Easily and automatically detect network devices, deploy agents to your endpoints, and maintain an accurate inventory of client assets.
Explore >>
Streamline your IT support with hundreds of out-of-the-box scripts to monitor devices, detect problems, and automatically resolve issues.
Explore >>