ConnectWise Automate IT Automation
From simple tasks to complex issues, automate your IT support
ConnectWise Automate is the RMM solution that gives you complete access and control over agent and agentless devices across your entire network. You can remotely access endpoint devices, either manually or automatically, without disrupting users while you resolve performance and/or security-related issues.
Explore the IT automation features of ConnectWise Automate
Automated maintenance
With ConnectWise Automate IT Automation, streamline desktop and server management with out-of-the-box script functions and automated time entries. Your team can manage multiple devices, perform proactive maintenance, and even offer self-service options for end users.
Delegate administrative task
Do more than just automate endpoints. ConnectWise Automate IT Automation lets your team delegate administrative tasks such as emailing scheduled reports, generating random passwords, updating custom data fields, and running direct SQL queries.
Agentless remote management
ConnectWise Automate's out-of-the-box scripting functions allows your team to manage agentless SSH-enabled and Telnet-enabled devices, such as routers, switches, firewalls, and various other IoT hardware.
Discover the keys to automated service delivery
From simple tasks to complex processes, automate your IT with ConnectWise Automate.
Start your demo >>
"Because ConnectWise Automate is based upon a SQL database, it's got so much information already in there. And when you're able to take that information and dump it into a script, you're able to make one script for one client and deploy it for hundreds of other clients. ConnectWise Automate has all of those variables built in. It's amazing."
Christian Vazquez, Service Desk Manager, Teknologize
Explore more features of ConnectWise Automate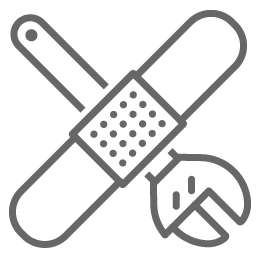 Automate the process of scheduling and approving patches, simplifying deployment and adhering to compliance requirements.
Explore >>
Provide the best proactive service by monitoring for IT problems across endpoints and networks, and automate fixes without user disruption.
Explore >>
Easily and automatically detect network devices, deploy agents to your endpoints, and maintain an accurate inventory of client assets.
Explore >>