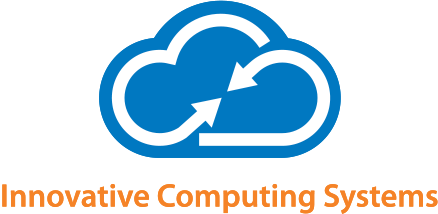 Innovative Computing Systems
Track, Manage, Report, and Grow
Innovative Computing Systems was looking for smart ways to grow their technology services business. With their sights set on revenue growth and attracting more customers, they began the search for solutions that could not only keep up with their growing business, but grow alongside it. "When I walked in," says Director of Operations Eric Hoffmaster, "ConnectWise solutions were already implemented, and it made a world of difference in my life." Thanks to ConnectWise PSA™ (formerly Manage), ConnectWise Automate®, ConnectWise CPQ™ (formerly Manage), and ConnectWise Control®, Hoffmaster knows what's going on, without having to micromanage everything. And the difference has resulted in smooth, successful growth for the business.

Challenge
Innovative Computing Systems was on the lookout for the right solutions to fuel their growth, boost their bottom line, and simplify their day-to-day operations. Solution
Thanks to a powerful combination of solutions—including business management, IT automation, quote and proposal automation, and remote control—delivering the right combination of support and visibility to drive better business decisions, access powerful data, and accomplish everything on their business growth wish list. Results
Now, the team at Innovative Computing Systems is able to run their business without micromanaging the day-to-day, knowing everything is running smoothly on solutions that are connected for maximum efficiency. The team has increased from 5 people to nearly 50, and they've seen exponential revenue growth.
"If you can think it, you can create it in ConnectWise Automate. It's the most powerful tool that I've ever used."
Eric Hoffmaster, Director of Operations, Innovative Computing Systems
"Anyone should consider the automation benefits of a solution that will grab existing data, assemble it, complete it, and make the entire process unbelievably more effective in your business."
Michael Kemps, CEO, Innovative Computing Systems
Innovative Computing Systems began as a network integrator focused in the legal vertical in California and Washington, DC. Because their legal-based clients know a thing or two about billable time, it presented a unique opportunity for the team to focus on their own internal practices to make everything as accurate and efficient as possible.
"We were looking to increase automation," says CTO Michael Paul, "not just to resolve issues." In fact, Paul was looking for ways to support growth goals with automation, and the journey began with their remote monitoring and management (RMM) solution.
Better RMM, Better Business
"We use an RMM tool," Paul explains, "as an initial quoting and investigative tool to identify potential clients and their network issues. Once they sign on, we use it to monitor services proactively, so we stay on top of down issues and everything else."
It's a lot to expect from one tool, which means that the team has spent some time trying out tools to find the right fit. "We initially started with some other vendors and never got off the ground," says Paul. "We moved to Kaseya and got a little further, but their financial difficulties scared us."
After attending IT Nation in 2011, Paul discovered ConnectWise Automate. "I really feel like we found a solution that we're going to be happy with for a long time," he shares. They made the move to Automate in early 2012, and after a month to transition, they were up and running. "From an engineering perspective," says Director of Operations Eric Hoffmaster, "I understood the power of ConnectWise Automate. The scripting, the automation, everything that Automate does…if you can think it, you can create it in Automate. It's the most powerful tool that I've ever used."
Business Management Arrives on the Scene
"I think the feature I appreciate most in Automate is the tight integration with ConnectWise PSA," Paul confides. "I think that's really helpful in our reporting, and we're always looking to see what's new. It's been very helpful for us."
It wasn't long before Innovative Computing Systems started seeing the benefits of Manage. "It's a one-stop shop for everything your business needs for success," Hoffmaster says. "It gives you the ability to complete your technical, financial, and marketing tasks."
With everything centralized in one location and clear visibility into everything, Manage makes it simple to run a business better. "I can look at a glance and know what's coming down the sales pipeline," Hoffmaster shares. "I know how to plan for the next six months without having to check with each individual team member. I know what our tickets are doing, I can see SLAs at a glance. Everything is at my fingertips."
Putting It All Together
"I didn't have any previous experience with another RMM or PSA tool," Hoffmaster explains. "At the small company where I last worked, we had no real centralized PSA tool, and no ticketing system at all. Going from that into using ConnectWise solutions, being able to have a full suite of tools at my disposal to understand the company, contact, history, ticketing, time entry…it blew my mind."
Before adopting ConnectWise solutions, the Innovative Computing team was segmented. As a smaller business looking to grow, they've seen success with help from ConnectWise PSA, Automate, Sell, and Control.
"We've been able to grow our client base, our engineering base, and our technical skillsets as rapidly as we have over the last ten years," Hoffmaster shares, "because we have such a solid foundation with all of the ConnectWise tools at our disposal." Onboarding new employees is faster and easier, with everything in one place, with training available from product-based Universities that make training simple and digestible. "In the last three years, we went from two engineers to 11, and I've been able to enroll them in the university curriculum. It's cut down on time for me and my supervisors, and ramp up time has gone from six months to three."
"We've adopted that and we have several clients on this new model," Hoffmaster says. "We can automatically pull user-based billing into the agreement…here are the users, the numbers, the invoice. We can prorate mid-month and provide an accurate bill." What used to be a very manual process, taking hours of productivity away from the engineering and accounting teams, is now fully automated.
Looking Ahead
"ConnectWise, as a company, is focused on your company as a successful entity. Their methodology and mentality is to help us be successful and show us all the ways their solutions can help." And with access to solutions like the UserCentric™ inside of ConnectWise, the company can stay ahead of trends in the industry, including a push to make the mover to user-based billing.
On top of the business benefits, the community has done even more to help push Innovative Computing Systems into another level of success. "At events like IT Nation, we're all competitors, but that competitive spirit goes away in the spirit of collaboration there. Being at events like Automation Nation and IT Nation, it's an experience that I can't find anywhere else."
"There's nothing we can't do," Hoffmaster enthuses. "All the things we need to be proactive are there, everything to run our business, all integrated. It just made our entire business much more efficient in our day-to-day operations."
The Innovative Computing Systems team would recommend ConnectWise solutions to any managed service provider looking for bigger successes. "Not only because it has all the tools to make you successful, but the company will help you. They are invested in you as a company and your individual success.
Get to Know the ConnectWise Solutions
We truly are devoted to our partner's ultimate success. What could we do for you?