ConnectWise Unified Monitoring and Management
Your clients are counting on you, and unified monitoring and management tools can help you deliver
Your clients rely on you to optimize their technology so their business can thrive. They expect you to detect issues before they cause disruptions, and when things change or go awry, they need fast, friendly, and empowering support.
ConnectWise Unified Monitoring and Management brings the tools you need into a single pane of glass to help your team consistently exceed expectations.
Unified Monitoring and Management Solutions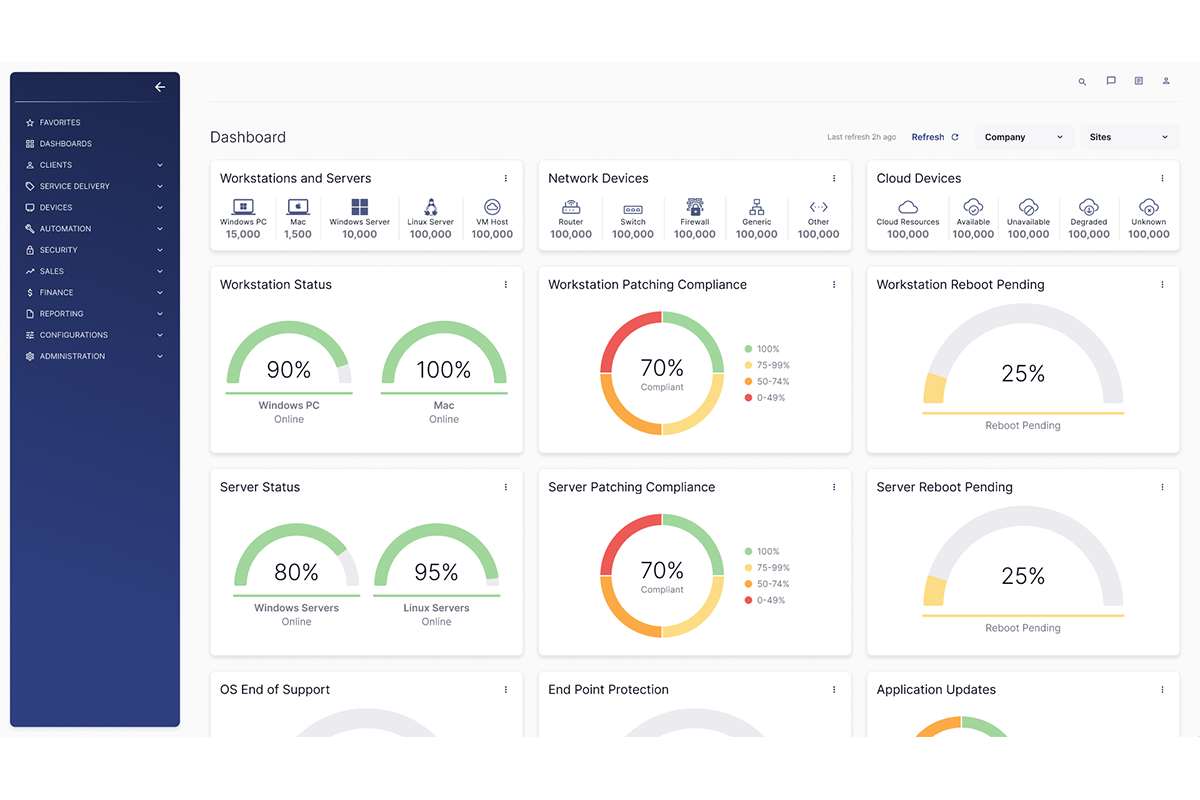 Unified Monitoring & Management for MSPs
The Future of Unified Monitoring and Management is Here
Proactive service must go beyond endpoints and servers, which used to require you to purchase and maintain multiple products or add headcount. With ConnectWise, you can monitor and manage client workstations, servers, networks, backups, and cloud environments all from one place, one trusted source.