Discover the best in business intelligence and reporting
View all your information in one place and make faster, better decisions with BrightGauge
Forget toggling back and forth between tabs and logging in and out of different accounts to access the information you need. BrightGauge put all of your essential information in one place, giving you greater visibility for better decision-making. Customize dashboards and sync your most-used business tools for a system that works for you.
Explore BrightGauge's powerful, intuitive features
Calculated metrics
Automatically add, subtract, multiply, and divide one metric against another, so you know your numbers are always accurate.
Datasource mashup
View all of your business solutions and metrics at once with BrightGauge's seamless dashboard for easier analyzing and reporting.
Snapshots
Capture data points automatically and input them into charts to easily identify and analyze patterns and trends
Embedded gauges
Display your data with embeddable gauges on public sites and show your prospects how quickly you can respond to tickets.
Unlock the benefits of next-level business intelligence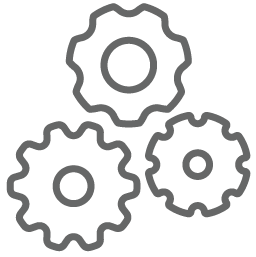 Increased automation
With the Snapshot tool, metrics are turned into charts automatically—giving your customer's more transparency into your work and freeing up time for you to focus on other tasks.
Integrations
BrightGuage's 40+ integrations come with pre-built default gauges—so you can track your data right away and view your metrics from one single platform.
Customization
BrightGauge lets you choose how you view your data, what integrations you choose to implement, and more—giving you more control over how you do business.
"Without a plan and a way to measure success and excellence, it's just smoke and mirrors. BrightGauge helps hold us accountable. Having this data at our fingertips takes the guessing game out of where we can improve."
Brady Nash, CEO of BNG Team
Check out more ConnectWise Business Management software
Explore more helpful resources for MSPs
The ConnectWise Difference
The ConnectWise platform makes it easier to run your business, deliver your services, and secure your clients. See all you can do with ConnectWise.