The ConnectWise mission
To empower technology solution providers to realize their vision of success
Who we are
ConnectWise is the longest-running, marketing-leading software platform for technology solution providers (TSPs). The ConnectWise platform is used by more TSPs around the world than any other software provider. So, in a way, you could say we help keep the IT world spinning.
ConnectWise is filled with a bunch of tech-loving, passionate people who just want to make IT better. From the top down, we are all dedicated to pushing our partners, and the industry as a whole, further.
Our fearless leaders
A committed leadership team that supports our corporate vision and helps us continuously drive partner success.
Join the team!
Think you'd be a good fit with ConnectWise? View open opportunities and send your resume our way!
See open positions >>
What we believe
Our partners are at the center of everything ConnectWise does. We continue to build a flexible platform, grow our ecosystem of peers, vendors, and solutions, and provide the support and services to help you realize the business goals you've only dreamed of.
Our core values keep us focused on doing it right:
We obsess with partner success
We're intensely passionate and personally committed to the success of our Partners, our colleagues, and the IT industry as a whole.
Breathe innovation
We value innovation and believe that anything is, in fact, possible. We take risks while learning from our mistakes and each other.
Your voice; your company
Everyone can make a difference. We encourage leadership at all levels of ConnectWise, with a focus on trust, collaboration, and diversity of opinions.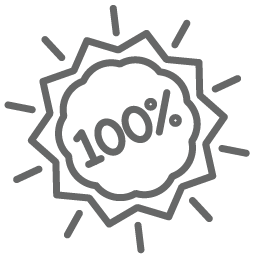 Deliver on what you say
Strive to put ideas into action. ConnectWise is built on a strong foundation of trust and integrity with transparent leadership.
Love what you do
Inspiration trumps ego at ConnectWise, and we love what we do. We work with a focus, desire, and a relentless pursuit of creating the best platform in the IT industry.
Play as a team
We value and serve our partners, as well as our colleagues, without pride or arrogance, always working together toward a better future for all.
What we do & how we help
We believe TSPs have the power to transform how business gets done. We sum up our approach with a flexible platform that connects you to the software, services, and people that allow you to run and grow your business.
We love where we work
Global offices
Tampa, FL, USA
London, UK
Syndey, Australia
Boston, MA, USA
Other offices (North America)
Atlanta, GA, USA
Bothell, WA, USA
Harlan, IA, USA
Houston, TX, USA
Miami, FL, USA
Pittsburgh, PA, USA
Raleigh, NC, USA
Other offices (International)
Bangalore, India
Mumbai, India
Pune, India