Bill quickly. Bill accurately. Get paid faster.
Having the right tools makes it easier to bill clients, speed up accounts receivable & improve cash flow
Billing features of ConnectWise PSA™
Agreements
Automate your billing process and gain a better view into customer profitability. Using Agreements lets you track the hours that your clients are using on their contracts accurately, providing you with a clear picture of the profitability of your monthly contracts. You can also add information from your RMM to your agreement and billing.
Simplify the billing of cloud products and eliminate disparate portals and invoices by combining Microsoft Office 365® and Azure®, and Cisco® solutions, including Cisco Meraki®, Cisco Webex Teams™, Cisco Umbrella™, and Stealthwatch® Cloud into one billing engine that allows you to put the focus back on supporting customers.
Discover cloud billing convenience >>
The Customer Portal provides an easy and simple way for clients to access their invoices online, and drill into each one to better understand the time and charges. Within the new portal, time is linked directly to the ticket or project, so your client can dig into the entries if there are any questions.
Maintain cash flow with the all-new Customer Portal >>
Project billing
Automated billing allows you to invoice from projects quicker and taking manual steps out of the billing process ensures you avoid costly mistakes caused by human error.
BrightGauge® Dashboards help you see what's waiting to be invoiced, what has been billed, and what is late. You can even set up tables that show where you are at against certain thresholds, so you can better manage your invoicing and collections process.
Explore dashboards >>
Integrations with major accounting software
Manage your books and keep track of your entire cash flow through integrations with your preferred accounting software.
Integrations with payment processors
Make payments one less thing your customers have to worry about. Automating or simplifying the process allows your clients to pay their invoices online to help you get paid faster and improve the customer experience.
Workflow rules
By setting up workflow rules, you can automatically notify clients when invoices become past due. By creating processes around these items, like creating an Accounts Receivable board, your finance team can easily track these items and even place these companies on credit hold depending on their status.
Discover the key to getting paid faster
See how ConnectWise PSA automates your billing process and synchronizes financial data directly into an accounting system for efficiency and improved cash flow.
Watch the demo >>
"The ability to use invoice routing and workflow processes has allowed us to cut several days off of our invoicing cycle which in turn accelerates cashflow by several days. Increasing our cashflow rate by 15% equals about $150,000 for our business."
Peter Melby, CEO, Greystone Technology
Explore other ConnectWise PSA features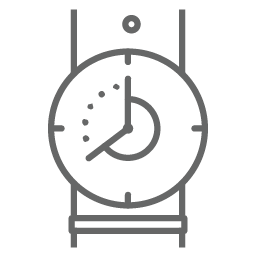 Don't let billable time slip through the cracks. Get paid for the exceptional service you're providing.
Explore >>
Access a central place for all of your data—whether it's project, service, sales, or financial—to make reporting simple.
Explore >>
Create a project using a template, customize your work plan, and manage everything in one place.
Explore >>