Simplify quoting Cisco products
Quoting Cisco products isn't always easy, simplify the process for your team
Streamline Cisco quoting and close sales faster
ConnectWise CPQ provides you with a seamless way to process complex, multi-line Cisco® spreadsheets and turn them into richly branded, professional-looking quotes and proposals ready to deliver to your client in minutes instead of hours. ConnectWise CPQ makes importing Excel® spreadsheets less cumbersome, so you no longer have to worry about formatting errors or hiding columns from clients. You can import Bill of Material (BOM) and Deal Registrations with just a click and place into customized templates ready for presentation.
Explore the features of the Cisco and ConnectWise CPQ integration
Import quotes from CCW
Plug your Cisco CCW ID number directly into ConnectWise CPQ and pull in your entire quote and special pricing from Tech Data®, without ever having to visit the Tech Data Portal.
Ingram Micro quote imports
Search for your quote number from Ingram Micro® in ConnectWise CPQ and automatically pull in your entire Cisco quote.
Simple BOM imports
Have a complex BOM? Copy and paste it into ConnectWise CPQ and turn it from unusable info, into a quote your client can comprehend.
Digestible quotes
Quoting Cisco can result in a really long BOM…none of which makes sense to your client. Present a condensed, digestible quote by hiding certain line items and only showing your clients what they need to see.
Ship Set
With this feature, you can indicate that this item is part of a group of items that should be ordered together as part of a special order. This information passes to the Ship Set field in ConnectWise PSA™.
Import items as a special order
Indicating that items are a special order keeps quoted items together on the purchase order and prevents items from being pulled from your inventory.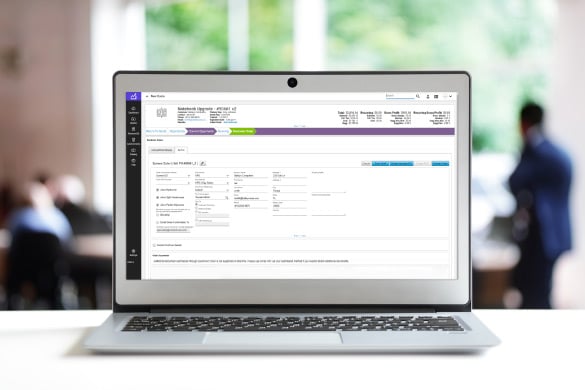 Discover the better solution for quotes & proposals in our demo
Sales is at the heart of your business. ConnectWise CPQ keeps it beating strong.
Start my demo >>
Explore ConnectWise CPQ
From simplified quoting and real-time product sourcing to workflow automation and business intelligence, ConnectWise CPQ is the enhanced CPQ solution that will help grow your business.