Integrate the power of ConnectWise CPQ in Microsoft Dynamics CRM
Streamline your sales process by creating quotes for Microsoft Dynamics CRM opportunities
Quote and proposal automation is one of the most significant elements of CRM for both new and existing customers. Now you can enhance your Microsoft Dynamics CRM experience and amplify your sales with a comprehensive and seamless integration to a market leader in CPQ technology—ConnectWise CPQ. With guided selling taking users through every milestone in the quoting process, no steps are missed. Create a professional quote in minutes, deliver it interactively to clients, and provide eSignature approval to shorten the sales cycle. ConnectWise CPQ within Microsoft Dynamics helps ensure opportunity forecasts and product details are kept up-to-date and, with Microsoft Power BI, provides analytics to help you strategically grow top-line revenue.
Explore the features of the ConnectWise CPQ & Microsoft Dynamics integration
Webservice-based integration
Smooth, fast integration creates a comprehensive solution to help you win more business.
Account information
Easily access full account, contact, and address support for all your customers.
Customization
Meet your specific business needs with the ability to read and write custom fields.
On-the-fly product creation
Quote products even if they don't exist in Microsoft Dynamics CRM.
Discover the better solution for quotes & proposals
Sales is at the heart of your business. ConnectWise CPQ keeps it beating strong.
Watch the demo >>
Explore features of ConnectWise CPQ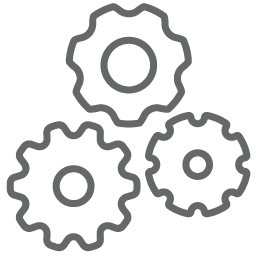 Configure, price, quote, and close more business faster with ConnectWise CPQ's sales automation and workflow support capabilities.
Explore >>
Quickly create professional quotes and proposals using templates customized with your brand. Then deliver online, along with supporting documents to personalize the experience. Encourage quick response with eSignature approval.
Explore >>