Mis-quoting or delaying delivery of a proposal to a customer can be the end of a good relationship. ConnectWise CPQ vastly simplifies product catalog management by centralizing product info into a single source of truth—free from human error. View pricing data from one central location and access it from any browser-compatible device for quick, easy, and accurate quoting from anywhere.
Explore the product catalog management features of ConnectWise CPQ
Dynamic data importing
For catalog data importing, ConnectWise CPQ Product Catalog Management permits the import of any standard source file types, including: XML, Summation (DII, CSV), Concordance (OPT, DAT), Sanction (SDT), IPRO (LFP), Ringtail (MDB) and DB/TextWorks (TXT).
Scheduled pricing updates
Manufacturer, distributor, and even your own services-based pricing constantly fluctuates. With ConnectWise CPQ Product Catalog Management, you can automate the updating process at set times, or from specific distributors for worry-free upkeep.
Etilize integration
By integrating Etilize™ with ConnectWise CPQ Product Catalog Management, you gain access to product data, product images, marketing text, product specifications, merchandising information, rich content, and more from your go-to purchasing sources.
Single repository
ConnectWise CPQ Product Catalog Management keeps pricing tables from your vendors, manufacturers, and distributors in one central location. This provides a single source for lookup and significantly reduces the chances for mistakes when it comes to quoting your customers.
Data accessibility
It doesn't matter where your pricing data resides. ConnectWise Product Catalog Management is an open platform that gives you secured access to your product data fed from your on-premises network servers, web servers, virtual machines, or from a private or public cloud-hosted machine.
Discover a better way to manage pricing information
See how ConnectWise CPQ puts pricing information at your fingertips.
Start your demo >>
Explore more features of ConnectWise CPQ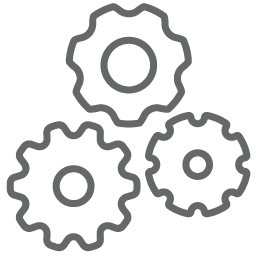 Configure, price, quote, and close more business faster with ConnectWise CPQ's Sales Automation and workflow support capabilities.
Explore >>
Quickly create professional quotes and proposals using templates customized with your brand for personalization. Online delivery and eSignatures accelerate the buying process.
Explore >>
Discover how ConnectWise CPQ simplifies product sourcing with anytime, anywhere access to up-to-date pricing from your go-to sources.
Explore >>