Speed up your sales with ConnectWise CPQ and Autotask
Seamless integration puts you in control
As the premier quote and proposal tool for technology solution providers, ConnectWise CPQ allows Autotask users to save time by instantly accessing product availability and comparing prices from distributors, then seamlessly passing that data into opportunity and quote records. Proposal presentations can be branded and personalized by adding text, images and information specific to each customer. Plus, full visibility over the sales pipeline results in more accurate forecasts and strategic decision-making.
Instantly source products
Compare product pricing and availability in real time from different vendors.
Quickly create quotes
Import custom quotes from distributors, quote product and services that don't yet exist in Autotask, and present multiple options to customers in a single quote.
Easily integrate information
Pull company and contact records, along with Autotask product, labor, and service bundles, directly into quotes.
Get fast approvals
Make it easy for customers to say 'yes' with built-in electronic signature capabilities.
Strategize with dynamic sales analytics
Compare product and service sales across months or years with ConnectWise CPQ Business Intelligence.
Discover the better solution for quotes & proposals
Sales is at the heart of your business. ConnectWise CPQ keeps it beating strong.
Watch the Demo >>
Explore features of ConnectWise CPQ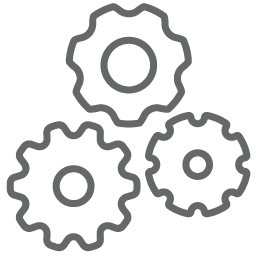 Configure, price, quote and close more business faster with ConnectWise CPQ's sales automation and workflow support capabilities. Improve processes with CRM and operations integration, single login and multiple deployment options.
Explore >>
Quickly create professional quotes and proposals using templates customized with your brand. Then deliver online, along with supporting documents to personalize the experience. Encourage quick response with eSignature approval.
Explore >>