Blog Posts by Farooq Khan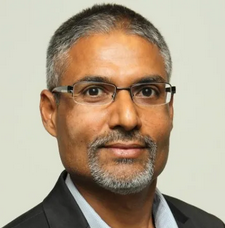 Farooq Khan
CEO, Exium
Farooq Khan is Founder and CEO of Exium, a cloud-native networking and security company that helps global corporations securely connect their users, locations and devices to their applications with high performance. Prior to that he was the Founder and CEO of PHAZR, a 5G RAN start-up that developed and commercialized World's first 5G Millimeter wave systems. Farooq Khan is also the former President of Samsung R&D, and the visionary behind 5G and the Space Internet technology rolled out by companies like SpaceX. Farooq's credentials are varied and include a Ph.D. in Computer Science, and qualifications from MIT and Harvard Business School.
Zero-Trust Network Access in a Modern, Connected World
Implementing a zero-trust network access model involves both the right technology and consistent management to give the right people access to the correct information. Read more about a new partnership between Exium and ConnectWise to deliver a bold new access model.
Cybersecurity