Expand your MSP cybersecurity services
Only 13% of MSPs are talking cybersecurity with their clients. Learn how to join that group.
Your security has improved, but there's still work ahead
At this stage of your journey, you've become more aware and committed to security, but understand you still have work to do. You're investing more time and talent to do security correctly and seek outside expertise to fill your gaps. As you build your offerings, you evaluate products and processes and ensure everything works together. You discuss security plans and risk ownership, pass along education and advice, and begin charging for your expertise. While you're offering recommendations, you're not enforcing security and you're unwilling to walk away from clients who don't adopt security standards.

What you need on your journey
Your security offerings are really coming along, but keep these things in mind to push them to the next level
Turn your cybersecurity offerings into a competitive advantage and stand out from other MSPs
Ensure you're having the right conversations with clients and prospects
Understand different security use cases like alerting, threat intelligence, visibility, reporting/compliance, data source, remediation/response
Create a clearly defined roadmap for your security offerings
Strike a balance between pricing your services right and offering the right tools and services
ConnectWise cybersecurity resources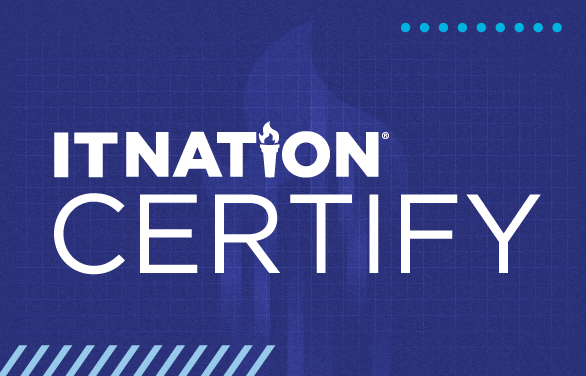 IT Nation Certify Advanced cybersecurity courses
Get advice and in-depth insights from ConnectWise cybersecurity experts to boost security in your business and extend that security to your clients. This 12-month course delivers best practices for Secure Operations, Virtual Chief Information Security Officer (vCIO), and Advanced Sales.
Start my training >>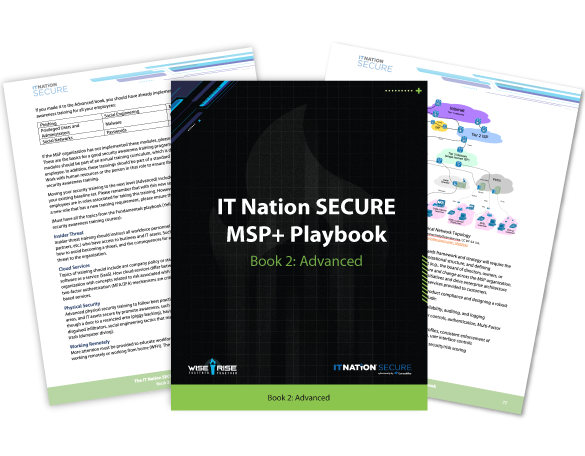 IT Nation Secure MSP+ Advanced Playbook
Take your security know-how to the next level with the IT Nation Secure MSP+ Advanced Playbook. Build on what you know and improve delivery, monitoring, and managing risk across your MSP operations and your services.
Get my playbook >>