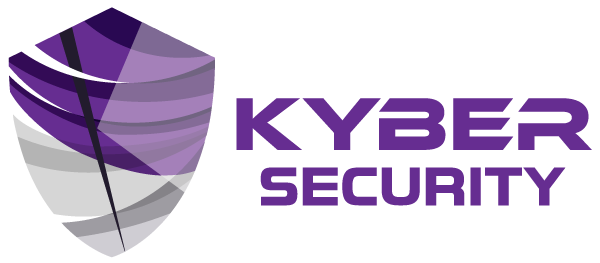 Kyber Security
Kyber Security is a security-first MSSP with a focus on SMBs, providing personalized solutions to businesses and organizations that have an abundance of compliance requirements and valuable data.

Challenge
Kyber Security used numerous tools to deliver its security solutions, but the cost and time commitment required to manage them and the alerts they created became untenable. The company needed a cybersecurity solution that would allow it to consolidate its tools and proactively warn clients of potential threats. Solution
Kyber Security discovered a way to keep all of its clients' information and alerts in one place by implementing ConnectWise SIEM, a cybersecurity solution that provides a unified view of all essential applications, as well as a security operations center (SOC) that ensures critical alerts aren't missed. Results
By adopting ConnectWise SIEM, Kyber Security eliminated numerous tools from its cumbersome workflow, allowing for a more efficient and cost-effective approach. ConnectWise SIEM allows Kyber Security to proactively solve security problems—helping clients feel more at ease.
"The client is not calling us to say they're having a problem. We're calling them saying we're seeing a problem, and we need to address it. That's made all the difference in the world for us."
"I like to tell the ConnectWise team that they make us look like superstars."
Founded in 2017 as a subsidiary of Connect Computers, Kyber Security is a women-owned managed security services provider (MSSP) that delivers security solutions to SMBs within the nonprofit, healthcare, manufacturing, and financial spheres. Located in Fairfield, Connecticut, the company has grown to about 20 employees and prides itself on being a security-first solutions provider that always goes above and beyond for its clients.
To increase efficiency and become the most trusted MSSP out there, Kyber Security needed a way to consolidate how it views and handles alerts. Previously, it had used several tools to receive and store clients' data, but this made it incredibly difficult to stay on top of alerts. The company also had growing concerns over whether its information was accurate—and whether important details might be overlooked.
To help scale the business and become a superhero to clients, Kyber Security looked to ConnectWise for help.
Going above and beyond
While most standard managed services providers (MSPs) conduct monitoring, remediation, and desktop and user support, Kyber Security is unique in that everything it does is security-oriented, starting right from the onboarding process. The team begins with an assessment of the client's environment to identify any vulnerabilities, performing penetration tests to see what's exposed.
"We also educate our clients' end-user community with anti-phishing campaigns, and we educate them on social engineering," says Myriam Martinez, Director of Services at Kyber Security. "We're not just saying 'we're going to protect you'—we're going to teach you how to protect yourself."
To complement its educational initiatives, Kyber Security also makes sure its clients are using multifactor authentication across all their devices and third-party applications, as well as offering virtual Chief Information Security Officer (vCISO) services to help them build robust security policies, procedures, and best practices. These services take both virtual and on-site security into account, ensuring clients don't leave themselves vulnerable through common security missteps like writing a password down on a sticky note.
It's this willingness to go not only the extra mile, but even further than that for its clients that gives Kyber Security its competitive advantage. Unfortunately, the team's drive to provide expert, personalized support to clients was being hampered somewhat by its inefficient overabundance of tools. That's where ConnectWise SIEM came in.
Fewer tools, greater efficiency
Kyber Security is a firm dedicated to providing the best services for SMBs. But it is always looking for ways to improve its offerings and give clients the best in cybersecurity, which necessitated a more efficient approach.
"We have a vision to become the best in the Northeast," Myriam says. "That's our goal, and that's what we're working towards."
To reach that goal, Kyber Security implemented ConnectWise SIEM, a co-managed threat detection and response solution that allows MSPs and MSSPs to view and manage everything they need in one place. This would allow the team to operate more efficiently, while also being more cost-effective than paying for multiple applications to get the same work done.
"What attracted us to ConnectWise SIEM was the single pane of glass," Myriam explains. "You get all the information from all your applications in one place where you can leverage a SOC to analyze it for you. That meant that things would get escalated to us that really needed to be. If I was looking at all these logs and alerts, my eyes would glaze over."
As soon as Kyber Security was up and running with ConnectWise SIEM, it knew it had made the right decision.
"It's one of the best decisions we've made in a long time," Myriam says. "We gave up other tools to be able to consolidate everything under one roof, and it has not disappointed. It's all we expected and more."
Looking like superstars to clients
The impact that adopting ConnectWise SIEM has had on its client relationships is beyond what Kyber Security could have imagined. The team is now always on top of risks and is empowered to proactively contact clients to help them solve problems, adding to its value as an MSSP.
"The client is not calling us to say they're having a problem," Myriam says. "We're calling them saying we're seeing a problem, and we need to address it. That's made all the difference in the world for us."
By implementing ConnectWise SIEM, Kyber Security can deliver the personalized support its clients love without sacrificing scalability. The team can work smarter and faster—and clients feel the difference.
"I like to tell the ConnectWise team that they make us look like superstars," Myriam says.
Get to Know the ConnectWise Solutions
We truly are devoted to our partner's ultimate success. What could we do for you?