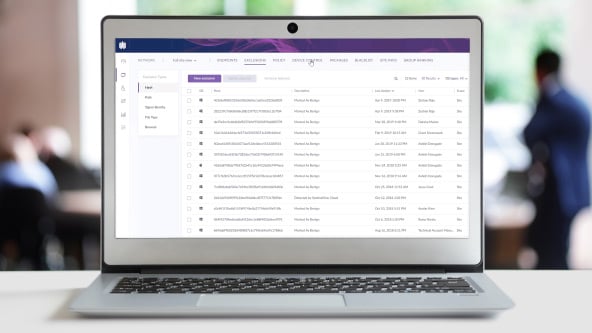 ConnectWise Fortify live demos
A lot goes into your cybersecurity offerings, from initial risk assessments to the tools to detect and respond to security threats. ConnectWise Fortify™ goes beyond the basics to provide advanced tools and resources to keep up with what cybercriminals think of next. Check out the links below to register for a live demo and see ConnectWise Fortify in action.
Explore the ConnectWise Fortify family of products
Click below to find a date and time that works for you
ConnectWise Fortify overview
From advanced endpoint protection and vulnerability assessments to a fully staffed SOC ready to stop an attack at a moment's notice, ConnectWise has the cybersecurity solutions to cover all your cybersecurity needs.
Register today >>
ConnectWise Fortify Assessment
Use ConnectWise Fortify Assessment to scan your client and prospect networks and uncover risks related to endpoint health, user accounts, dark web exposure, business email compromise, open vulnerabilities, and more.
Register today >>
ConnectWise Fortify Endpoint
Your legacy antivirus is no match for today's threat landscape. Discover advanced endpoint detection and response (EDR) with the ability to monitor for abnormal behavior and shut down attacks before they happen.
Register today >>