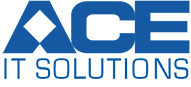 ACE IT Solutions
Technology solution provider ACE IT Solutions has one simple mission: to do whatever it takes to keep their clients happy through white-glove concierge service. For some of their clients, that means offering their full set of monitoring and management solutions. For others, it means taking on smaller tasks like weekend patching. But no matter a job's complexity, one thing remains the same: the need for a true 24x7 service solution to meet each client's needs.

Challenge
ACE IT Solutions needed a way to offer the service their clients needed, with 24x7 service, to keep their business thriving. Solution
With the implementation of a vendor solution like IT By Design, which worked seamlessly alongside the ConnectWise solutions ACE IT already trusted, 24x7 service was an easy target. Results
A collaborative, seamlessly synched environment has given the ACE IT team everything they need to be more productive, more efficient, and ready to support their customers around the clock.
"From the minute we began working together, we've been constantly collaborating, and we've really created a great result."
–JOSHUA WINKLER, Director of Strategic Operations, ACE IT Solutions
"Nobody offers real 24x7 service," said Joshua Winkler, ACE IT's Director of Strategic Operations. "Some places say they do, but at best, it's really just a tech on call who gets woken up in the middle of the night to solve a problem."
Already providing true 24/7 service, Winkler and team knew they could be more effective and efficient. As longtime ConnectWise partners, going all the way back to their former workplace, Winkler and the partners of ACE IT were already using ConnectWise Manage™ as the backbone of their TSP solutions. They'd also made the move to ConnectWise Automate™, formerly LabTech, as their remote monitoring and management tool. Now all they needed was that improvement to their true 24x7 service solution.
The team at ConnectWise had the answer: IT By Design® (ITBD). The robust IT solutions consultancy provides custom IT support, including a live and truly 24x7 helpdesk. In other words, relying on the ConnectWise ecosystem delivered just what Winker and the ACE IT team were looking for. Once the two teams met, it was time to start collaborating. The fact that ACE IT was already using ConnectWise solutions and could rely on a smooth integration with ITBD made getting up and running a snap.
ConnectWise Manage: a Solid Foundation
Happy with the way ConnectWise beat out solutions they'd tried in the past, the team at ACE IT was happy to embrace the solutions they'd already been relying on. "We felt ConnectWise, with its wide-reaching capabilities, was the best way for us to keep things all in one place".
Finding ConnectWise Automate
A strong need for two-way KBASE sync led ACE IT away from their former monitoring product and over to ConnectWise Automate. As Winkler explains, "We would update a password or an IP address and it wouldn't sync back to the agent and it wouldn't sync back to any type of cloud or central environment." This led to three inevitable outcomes: false positives, wasted time, and lots of frustration.
At the same time, ACE IT was growing, and continues to grow rapidly. Winkler and team needed a better solution fast. They started their investigations with Continuum and Kaseya. But, says Winkler, finding a product that seamlessly integrated with ConnectWise Manage was a challenge.
That's when they discovered ConnectWise Automate. "ConnectWise is the best solution because we know it's not just a two-way sync, its actually real time.'" The ACE IT team also appreciated how seamlessly ConnectWise Manage and ConnectWise Automate work together. "They feed off one another," offers Winkler. "They're imbedded into one another. And we can stay with our ConnectWise team with all our products, which is always a great plus."
IT By Design: the Perfect Partnership
When the ConnectWise team learned that ACE IT was looking to enhance the delivery of their 24x7 solution, they brought in vendor partner, IT By Design. By adopting a truly collaborative relationship, the two companies hit a perfect service-solution stride.
And he's excited to see what role ConnectWise and ITBD will play in ACE IT's future growth. "IT By Design aren't just our vendor, they're our partner. And ConnectWise is the backbone of our business," he says. "We look to them for growth, leadership and guidance and mutually benefit from each other's successes."
"ConnectWise Manage was the only solution we considered. It was always our product of choice."
–JOSHUA WINKLER, Director of Strategic Operations, ACE IT Solutions
Get to Know the ConnectWise Solutions
We truly are devoted to our partner's ultimate success. What could we do for you?