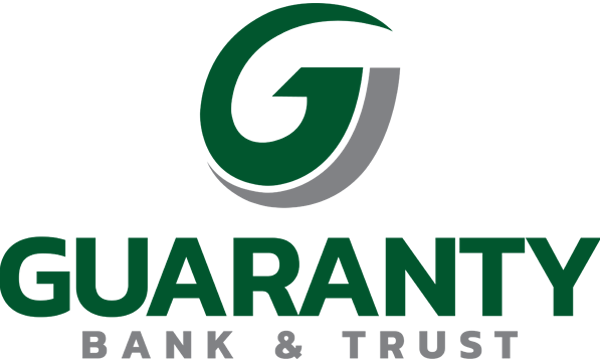 Guaranty Bank & Trust
Ranked number one in Louisiana based on profitability, and seventh nationally, by the Independent Community Bankers Association (ICBA), Guaranty Bank & Trust is a success story in the regional banking industry. Vice President and Information Security Officer Brandon Hanes defines them as being a small team with a big impact.

Challenge
With their three-person internal IT team overworked and overwhelmed by manually supporting nine branches spread throughout a 100-mile radius, Guaranty Bank & Trust needed a more efficient IT management solution. Solution
ConnectWise Automate improved the productivity of Guaranty Bank's IT management through the automation of processes, along with remote monitoring and support capabilities. Results
Guaranty Bank & Trust credits ConnectWise Automate with saving them countless hours and $100,000 a year in staffing costs, as well as helping them maintain excellence in FDIC compliance.
"What sets us apart is how efficient we are. We keep our costs really low, and ConnectWise is a huge part of that."
Brandon Hanes, Vice President and Information Security Officer, Guaranty Bank & Trust
Needing a Cure for the Craziness
When Hanes came on board in 2015, efficiency was not exactly the name of the game for the bank's IT management process. The internal IT team consisted of three people who, as Hanes recalls, were "running around like crazy." All IT support – from patching to problem solving, and everything in between – was done manually. With bank branches around the state, that meant almost as much time was being spent on the road as on the job. "When we were ready to install software, we put a guy in a car to hand-touch 71 computers."
A Better Way
Even with adding a fourth member to the IT team, Hanes said everyone agreed there was "a better way to do this." Having previous experience in managed services, Hanes brought a familiarity with ConnectWise Automate into his new role at the bank. After due diligence researching other options, Hanes presented senior management with the advantages of ConnectWise Automate: proactive monitoring of all endpoints, remote support capabilities, automation of processes that would free up valuable tech time, and simplification of patching and software deployment – all for considerably less than the cost of additional IT staff.
Hanes recalls the decision was almost a no-brainer. "We were signing the contract within a week." Guaranty Bank also invested in the remote access tool ConnectWise ScreenConnect™, as well as third-party patching. And they relied on the ConnectWise support team for professional implementation, which Hanes looks back on as a smart choice. "I would highly recommend that all day long," he says.
The Bottom Line Difference
ConnectWise Automate was immediately a welcome addition to the internal IT team. "We literally call it our fifth man," Hanes jokes. "He works 24/7 and never complains or asks for a raise." Lighthearted comments aside, Hanes is serious about the tremendous impact ConnectWise Automate has on productivity and profitability. The IT team has found unique ways for using automation to the bank's benefit. "We had a really complicated imaging program that required shoving out about 20 files and running them in a specific order by hand on more than 50 computers. Now we just use ConnectWise Automate."
Previous experience had already given Hanes confidence that the workflow effectiveness of IT automation and remote monitoring and management would bring huge improvements. But he finds the resulting savings in annual IT staff and operational expenses impressive. "It's well over $100,000 in one year," Hanes reports.
From Reactive to Proactive
ConnectWise Automate has done more than save time and money for Guaranty Bank. Hanes says it has helped the bank pass FDIC IT exams with flying colors, and contributes toward their standards of excellence in compliance.
With the IT team having more time to focus on business rather than run between branches, much has been accomplished. "We started documenting our processes. We put a succession plan and a disaster recovery program in place," says Hanes. "Our IT team went from chasing problems reactively to working proactively because of ConnectWise Automate."
"You Need to Call ConnectWise"
Hanes admits he isn't shy about "singing the praises" of ConnectWise Automate, and actively advocates the solution's advantages to industry colleagues. "Automate has saved our bacon," he laughs. "The product is amazing. There are two or three products I believe every bank should run, and this is one of them. Every time I go to a banking convention, they're like 'man, how do I do this?'. And I say 'you need to call ConnectWise'."
Get to Know the ConnectWise Solutions
We truly are devoted to our partner's ultimate success. What could we do for you?