eBook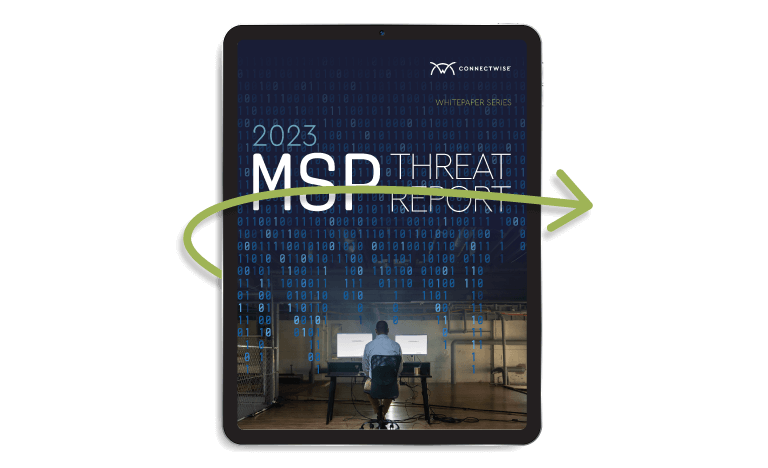 2023 MSP Threat Report
MSPs have unique cybersecurity challenges to secure their businesses and customers. The "2023 MSP Threat Report" addresses these challenges specifically, using threat intelligence, insights, and predictions from the ConnectWise Cyber Research Unit (CRU). The report covers the following:
Major MSP-focused hacks in 2022

Emerging and continuing cyberattack trends

Top ransomware methods of threat actors

Action items for MSPs in 2023
The ConnectWise Cyber Research Unit (CRU) is comprised of seasoned cybersecurity professionals with deep engineering, IT administration, security operations, and incident analysis and response expertise. Leveraging years of real-world, hard knocks experience, the CRU team is dedicated to expanding the industry's collective understanding of today's threat landscape. Armed with this intelligence, we seek to help defenders improve their defense-in-depth and keep critical assets safe.
Our findings are based on an analysis of roughly half a million discrete incidents that the CRU put together for the fourth edition of the ConnectWise MSP Threat Report.
Stay ahead of the MSP threat landscape