Kit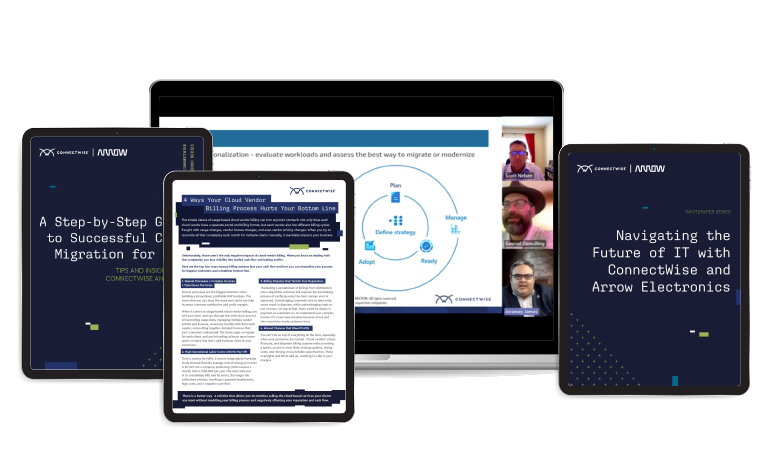 The essential guide to cloud migration: How to get it right
Resources and strategies to help you navigate the complex cloud migration process
According to recent research by Future Market Insights, the global cloud services market will surpass $4.4 trillion by 2033, attributing increasing demand for cloud-based solutions from small and midsized businesses (SMBs) as a key driver for that growth.
Managed service providers (MSPs) can tap into this opportunity by offering cloud migration expertise to help clients make the leap seamlessly, while improving the reliability and scalability of their IT systems.
Our cloud migration kit offers insight into building a comprehensive and practical approach to the process and ensuring a successful outcome for your clients.
Seize the fast-growing cloud services market