ConnectWise Certify cybersecurity training
Become your client's go-to security expert by joining thousands of MSPs worldwide in obtaining MSP-specific cybersecurity training to protect your own practice, gain confidence in your ability to provide cybersecurity services to your clients, and drive security sales growth.
Sales/owner & engineer trainings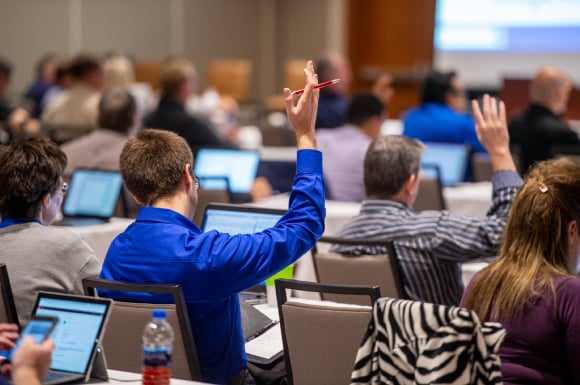 Fundamentals for sales/owners
Gain the confidence you need to walk through educating your clients and prospects on the cybersecurity landscape, addressing challenges and objections around security solutions, following a road map to get to the risk assessment buy-in, presenting your assessment findings in an action plan, and learning the systems that help partners outperform the industry by 5X in cybersecurity revenue! This packed day will arm you with the knowledge and tools you need to successfully deliver cybersecurity. Training concludes with a Certify exam.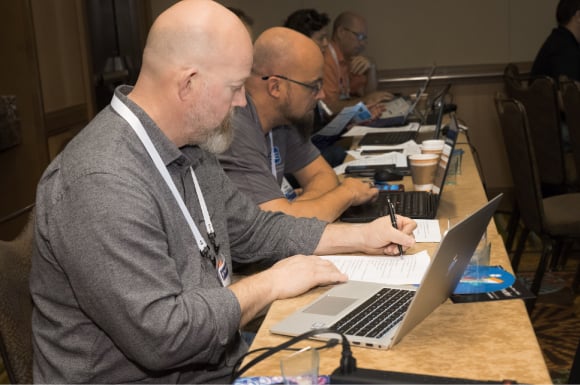 Fundamentals for engineers
Gain a more comprehensive understanding of the technical side of cybersecurity. Learn about technical controls and implementation best practices for locking down your own environment, review the latest security tools and services you'll want to consider when building out your solution stack, deep dive on incident response planning, and get an overview of intrusion detection and malware analysis. Training concludes with a Certify exam.
trainings
ConnectWise Certify Cybersecurity Fundamentals Trainings
Trainings are available on-demand via the ConnectWise University. Click here to get started.