Infographic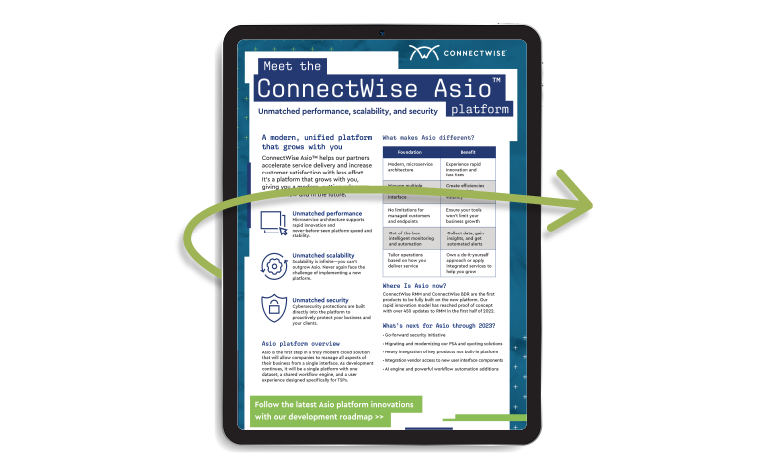 Enhanced efficiency, cybersecurity, and innovation
With the constant evolution of technology and demand for innovation on the rise, the ConnectWise Asio™ platform is designed to be your partner in navigating and adapting to the ever-changing MSP threat landscape. Leverage the Asio platform to deliver unmatched cybersecurity protection, achieve your goals, and avoid spending costly time looking for new tools to meet evolving needs.
With a robust, extensible framework, Asio empowers MSPs and third-party integrators to take advantage of the power of the platform quickly and easily to build seamless integrations and provide even more value to your clients—all through a single user interface that grants you better insights and control.
Learn more about the value of this powerful platform and how ConnectWise Asio can benefit your business when you download the infographic.
Discover the power of ConnectWise Asio