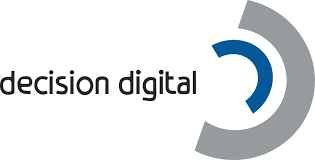 Decision Digital
In 1997, Rick Harber realized an opportunity was calling his name. While plenty of technology was available for large enterprises, small- and mid-sized businesses (SMBs) didn't have access to comparable solutions at a reasonable price. In response, Harber decided to build Decision Digital, an Atlanta-based managed solution provider (MSP).

Challenge
Decision Digital had a quickly growing technology stack but lacked seamless integration needed to create efficiencies through automation. This resulted in unnecessary, time-consuming manual work, it and left employees and customers in the dark about progress and spending. Solution
When Decision Digital began searching for a platform that could resolve these issues, ConnectWise stood out as a leader. ConnectWise not only offered the integration and automation Decision Digital was looking for but also had a reputation for investing in customer success. Results
Since partnering with ConnectWise, the Decision Digital team has integrated most ConnectWise products their technology stack. They've also automated key tasks, saving employees time and increasing their effectiveness, ultimately leading to greater satisfaction among staff.
"Our people are happier because they're not struggling to coalesce and consume information from all over the place. They have control over what they see."
- Rick

Harber

, Founder and CEO, Decision Digital
"Every technology company has a responsibility to look at the stack of services and technology they're offering and using internally, evaluating if those are the best-in-class products. Standing still is going backwards!"
- Rick

Harber

, Founder and CEO, Decision Digital
Over the past two decades, Decision Digital has significantly increased the number of solutions it offers to SMBs and other MSPs. But overseeing all these solutions at once was a challenge, and the company struggled. This lack of integration, combined with excessive labor spent on managing tickets, spurred Decision Digital on a journey toward finding a better solution—and ultimately partnering with ConnectWise.
Empowering Customers for 25 Years
Ever since he was a child, Harber has loved technology. He then made the leap to launching his own company a few years later.
While Decision Digital started with just two people, solely focused on building networks for small businesses, it quickly expanded into a powerhouse that offers business processing consulting to other MSPs, as well as managed and cybersecurity services to traditional customers.
Over the past 15 years, Harber has noticed a major shift in the industry: the rise of the As-a-Service model. Customers wanted to know upfront how much they would spend and which services they would receive every month. Harber and his team decided to capitalize on this business driver and create software stacks for their customers, building packages containing antivirus software, Microsoft Office, Microsoft Azure, and more.
Although the Decision Digital team has grown since its early days, managing these many moving parts became difficult. Decision Digital was working with 12 different software, and each one came with bills that needed to be recorded, reconciled, and invoiced to customers. These time-intensive tasks, involving mouse click after mouse click, dragged down employee productivity.
"You don't get SkyMiles for mouse clicks, unfortunately, or many of us would be million milers," said Harber.
Ready to reevaluate the products in their technology stack, Decision Digital began looking for a platform with greater integration and automation.
"Every technology company has a responsibility to look at the stack of services and technology they're offering and using internally, evaluating if those are the best-in-class products," said Harber. "Standing still is going backwards!"
Discovering How ConnectWise Sees the World
To hear Harber tell the story, his ConnectWise story began in 2012. Decision Digital had started to leverage the hidden power of their PSA data. Harber knew the future of MSPs was all about timely and relevant decisions that were driven by real-time metrics. A philosophy he calls "managing by exception." In 2014, a friend introduced him to an MSP that created a little-known gauge and dashboard product called BrightGauge. They mastered its use and began to teach other MSPs their metrics methodology. About four years later, Decision Digital began using the RMM solution from Continuum. They were onto something as both Continuum and BrightGauge merged with ConnectWise in 2019. "Combining these platforms led to a higher level of clarity and precision. We saw issues before they became problems. And many things were getting fixed without us." Harber reflected.
Shortly after, Decision Digital sought a dedicated tech to considerably lighten the team's workload. But the company still felt like a lack of integration and automation was holding them back. Once they began to research potential solutions, ConnectWise stood out as a leader.
For Harber, it was important to find a company that wasn't just focused on selling software and making money but knew the MSP business through and through. "We needed a company with an unwavering commitment to our industry, the development of its products, and the success of its customers"
"You can imagine how thrilled I was as I started to understand more and more about how ConnectWise looks at the world, how embedded they are in our community, and the understanding they have," he said. "It was authentic and genuine."
Maximizing Efficiency and Boosting Happiness Levels
The right choice was clear, and in Fall 2022, Decision Digital officially joined ConnectWise. To start, they adopted ConnectWise Manage®, a professional services automation (PSA) solution; and ConnectWise Sell®, an automated quote and proposal software.
Decision Digital has used ConnectWise Sell and Manage to automate tasks and save time. With ConnectWise Sell, Decision Digital can easily pull disparate pieces of information, such as quotes and statements of work, from various documents and spreadsheets into one branded, customer-friendly presentation. Meanwhile, ConnectWise Manage enabled Harber to save time by bringing all pieces of service delivery into a single, customizable view as well as automating daily service management tasks and streamlining the billing process. This includes automated billing reconciliation, agreement updates, and invoice creation. From the moment they went live, process and jobs became easier and friction levels decreased, improving employee happiness and the customer experience.
Better internal organization has been another perk of working with ConnectWise. Before, all employees would look at the same board of information to determine what should be on their to-do list. Now ConnectWise automatically sorts information according to business departments and disciplines.
"It reduces the noise," says Harber. "It makes people more efficient because their eyeballs are not looking at information that doesn't pertain to them."
The greatest benefit for Decision Digital has been getting back their most valuable asset: time.
"Our people are happier because they're not struggling to coalesce and consume information from all over the place. They have control over what they see."
The benefits became even more apparent when the company started using BrightGauge®, a ConnectWise solution for KPI dashboards and reporting alongside Manage and Command. BrightGauge pulls information that lives in several systems into a centralized data hub for easy access.
"Every person in Decision Digital uses BrightGauge. Everyone. I seldom run reports and I don't have to handle spreadsheets, dump data, and do all sorts of crazy stuff to have visibility," Harber said. "I could get some of that information out of our accounting system or ConnectWise Manage, but boy, it's great when I can have it all right there in one view and make mindful and timely decisions."
At the end of the month, BrightGauge generates an automatic report for the company's clients, pulling statistics like the number of tickets opened and closed in any given period, patches completed, customer satisfaction scores, and machines going out of warranty.
"All of that information is in a two-page Executive Summary report that automatically gets sent to a customer, looks beautiful and professional, and is low-code," Harber said. "Progressive MSPs keep their customers informed. We want to show what we're doing with the money they're spending."
Finding Community Through IT Nation
Reflecting on his partnership with ConnectWise, Harber highlights one particularly standout experience: attending IT Nation Connect, a cybersecurity conference for MSPs. Thanks to ongoing IT Nation events, Harber feels like he's part of a close-knit community of peers. He said everyone is quick to support each other, sharing stories of their successes and challenges.
"We grow together by rowing together" he reflects. "This group is very uplifting and rewarding, and you can't help but be enthusiastic here."
The event has also solidified Harber's trust in ConnectWise as a committed partner and valuable source of industry knowledge. According to Harber, ConnectWise meets partners where they're at, giving them the tools, resources, and community to achieve success however they define it.
"That [perspective] comes from somebody who really understands what's going on in the industry, not from a 10,000-foot view," says Harber. "It comes from being entrenched."