During a crisis or economic downturn, it is critical to invest your time, energy, and focus into efforts that drive continuous improvement and optimization. Building on top of the best practices you have carefully put in place ensures your business continues to run as efficiently as possible during a time of sweeping change.
Effective business management can create a smooth transition and have your business operating at peak efficiency. Learn how to manage cash flow, create operational efficiencies, and utilize your CRM and other tools to keep your business running.
Resources to help your business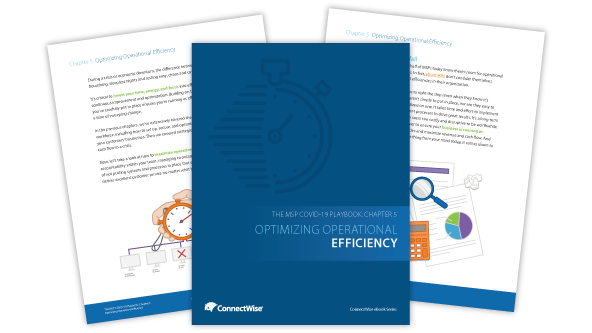 Maximize your operations
During times of crisis or economic uncertainty, preparation can be the difference between weathering the storm or closing up shop. Make sure the processes you have in place can tackle any challenge.
Get your playbook >>
"We are an industry that is well poised to come out of this crisis stronger than we came into it and that isn't true for a lot of other industries. MSPs should be recession proof. We should provide very high value during an economic recession."
Peter Melby, CEO, Greystone Technology