IT Nation Connect 2022 keynote speakers
We are thrilled to welcome two outstanding keynote speakers to IT Nation Connect 2022. Both keynotes are based on each speaker's best-selling book

s, which

are focused on methods of

achieving

excellence in any workplace.
Featured keynote speakers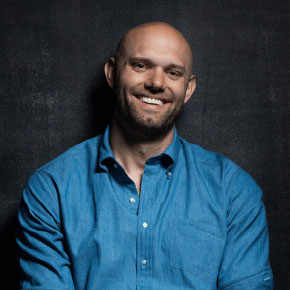 James Clear
James Clear is a personal development keynote speaker and the author of the #1 New York Times Bestseller Atomic Habits. His entertaining talks teach audiences about small habits, decision-making, and continuous improvement. Top Booked Keynote Speaker and founder of Habits Academy.
Atomic Habits: How to Get 1% Better Every Day
November 10 | 9:00am-10:00am
How can you see dramatic improvement in your personal and professional life? The natural impulse is to attempt big steps to improve. However, taking big steps often results in failure or only temporary gains. You rarely see the permanent results you want. The key to successful change is in small habits. In this entertaining talk, James Clear focuses on the science of small habits, how they work, and how their effects compound and multiply over time. Through research and personal stories, you will not only be entertained but also come away with practical strategies they can immediately apply in their personal and professional lives.
Kim Scott
Kim Scott is the author of the NYT and WSJ bestseller Radical Candor: Be a Kickass Boss without Losing your Humanity. Kim led AdSense, YouTube, and Doubleclick Online Sales and Operations at Google and then joined Apple to develop and teach a leadership seminar. Kim has been a CEO coach at Dropbox, Qualtrics, Twitter, and several other tech companies.
Just Work: Get Sh*T Done, Fast & Fair
November 11 | 9:00am-10:00am
We consistently exclude, underestimate, and underutilize huge numbers of people in the workforce even as we include, overestimate, and promote others, often beyond their level of competence. Not only is this immoral and unjust, it's bad for business. Just Work is the solution.

Just Work is Kim Scott's keynote based on her new book, revealing a practical framework for both respecting everyone's individuality and collaborating effectively. This is the essential guide leaders and their employees need to create more just workplaces and establish new norms of collaboration and respect.