Why should I exhibit at IT Nation Connect?
IT Nation Connect is the premier IT industry event that boasts the largest, most engaged audience in the channel. This event will provide three days of sessions, keynotes, networking, and product insight. Don't miss your chance to connect with key decision makers and some of the industry's most engaged IT service providers. Secure your spot as an exhibitor today!
Engage with Key Decision Makers
Get your product or service in front of owners, leaders and key decision makers looking for new solutions to help them grow their business. Expand your brand as a key player in the channel through numerous face to face interactions with the industry's most engaged partners.
Make Valuable Connections
Connect and have meaningful conversations with attendees from your target audience. Engage with new potential partners, while also strengthening relationships with existing partners to drive revenue and accelerate business growth.
Network and Gain Industry Knowledge
Mingle with partners and fellow solution providers over three days filled with thought leadership training, impactful industry knowledge, and exciting parties.
2021 Attendee Demographics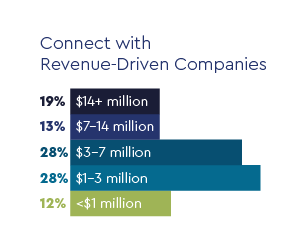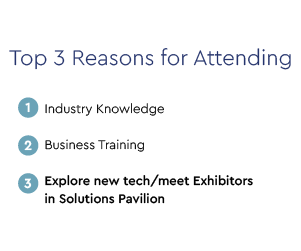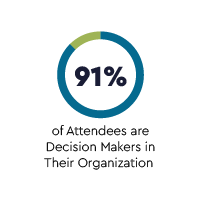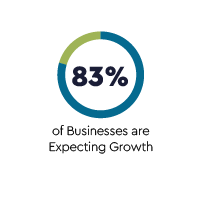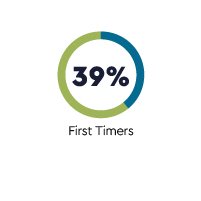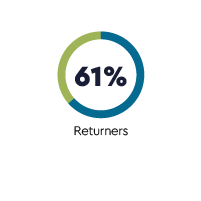 Hear from last year's exhibitors
With this being the first in-person event since pre-covid, we were pleasantly surprised by the number of attendees. Attendee's were owners and decisions makers in their companies. Thought it was a well ran first in-person event that we felt was worth the investment.
IT Nation 2021 event exhibitor | BitTitan
Great event. Well organized, great communication, ample opportunity for attendees to visit the booth.
IT Nation Connect 2021 Exhibitor | Breach Secure Now
The event was well-attended, I was super happy with our placement, the MSPs we spoke to were interested and sizeable, the booth times were well-scheduled
IT Nation Connect 2021 Exhibitor | Blackpoint Cyber
Great interaction with quality prospects and partners
IT Nation Connect 2021 Exhibitor | Liongard