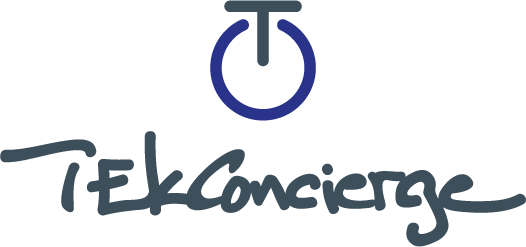 TekConcierge is a growing MSP headquartered in Richardson, Texas. Founded in 2009, the company predominantly serves clients in the hospitality industry, specializing in various facets of the IT services realm, from network security to help desk support to backup and disaster recovery.
By collaborating closely with clients across the country and creating innovative, customized solutions that move businesses forward, TekConcierge is changing the perception of IT support services. For a long time, however, their internal software solutions were holding the business back.
"A few years after launching, the need for our small team to provide round-the-clock support for our clients was killing us," said Aaron Garcia, Director of Operations at TekConcierge. "We were getting a lot of phone calls after hours, and we weren't built out for that. The team was starting to get really frustrated. It got to a point where we believed that to truly control the client experience from beginning to end, from the help desk standpoint, and an end user standpoint, we needed to take back that control in-house."

Challenge
TekConcierge, a managed IT solutions company headquartered in Richardson, Texas, was growing and maturing—but their internal software was holding them back. Solution
TekConcierge adopted ConnectWise Command™, formerly a Continuum solution, to streamline their services, cut hiring costs, and gain the visibility they needed to scale successfully. Results
TekConcierge has fully embraced ConnectWise Command's financial dashboards and data reporting capabilities to plot an effective path forward—and are well on their way to meeting their goals.
"It gives us the ability to have more information at our fingertips. That's what made it easy to go back to ConnectWise."
Making the move to a new partner—and recognizing must-haves
TekConcierge's strategy to regain control was twofold. First, the company hired more people to cover the ticket influx they were facing and gain more after-hours support. Second, they sought out a partner that could provide professional services automation (PSA) and remote monitoring and management (RMM) tools to help streamline and accelerate client services.
While their previous PSA tool did help with ticketing, as an operationally mature MSP, TekConcierge needed a tool with a greater capacity for delivering details and insights. The team came up with a list of must-haves for their solutions, and began looking for a new partner that better aligned with their maturing MSP needs.
As a small company that would be moving their systems onto the new platform themselves, TekConcierge knew they needed solutions that were easy to use and implement. Another non-negotiable was an effective and smart network operations center (NOC) to handle mundane processes, resolve any ticketing issues, and save their time-pressed employees from tedious tasks and even more after-hours work. After exploring multiple options, TekConcierge partnered with ConnectWise and adopted ConnectWise Command.
"I had used ConnectWise at a prior organization," said Garcia. "Looking back at how well it did from a data-standpoint—and what TekConcierge needed in terms of granularity—we decided to make the move."
Implementing a new solution with efficiency and ease
TekConcierge needed software that wouldn't take months—or substantial manpower—to refine. And they needed a solution that would bring them value as soon after implementation as possible.
"So many solutions require finessing," said Garcia. "They require that you spend a lot of time making it into what you want and making it work for you. Our team didn't have time for that. And as an operations director and leader of integrations, I didn't have time for that. ConnectWise Command is pretty much ready to go out of the box, and that's a big difference. There may be a few things you want to add here and there from a scripting standpoint, but ultimately, you install it and it just works."
So far, TekConcierge has moved about eight of their systems away from their previous partner and onto the ConnectWise platform—and they've done it all within a month's time.
"We're still tweaking a few things, but for the most part, everything is up and running on the new systems," said Garcia. "It's a testament to the team and to ConnectWise for helping us move all the agents over. They did a lot of the legwork, and that was great."
Gaining the visibility necessary to manage what good look likes
After a smooth implementation, TekConcierge's next priority was getting to a place of data clarity—and that meant revamping their records, reporting, and insights under ConnectWise. For TekConcierge, that started with leveraging an Entrepreneurial Operating System, also known as an EOS®.
The EOS is a set of simple concepts and practical tools designed to help entrepreneurs get what they want from their businesses—systematically improving leadership and business outcomes over time. Equipped with comprehensive, up-to-date insights and reporting, TekConcierge was able to leverage ConnectWise to run a more effective EOS model—and push their business even further forward.
"Fast forward to today, we're a company running on an EOS," said Garcia. "One of our pillars is being a data-driven company, and there's no way we could have continued on that path with our old partner."
ConnectWise Command gives TekConcierge the visibility and granularity of information they sought to better understand their company data and set goals. It's also quick and easy for the team to access the data they need, whenever they need.
"With ConnectWise, it's the click of a button to see the financial dashboard and exactly where we are from a monthly recurring revenue (MRR) standpoint," said Garcia. "I can drill down to the percentage of how much of our MRR is labor, how much is straight profit, and so on. We could not do that for the life of us without the solution. It gives us the ability to have more information at our fingertips. That's what made it easy to go back to ConnectWise."
Up-to-date financial dashboards and accessible data reporting aren't just integral to TekConcierge's external services. They also play a key role in internal benchmarking and growth planning efforts. Based on the information they've gathered and analyzed, the team has set a one-year goal of having 90 managed IT department (MIT) clients and reaching $4 million in revenue—a goal they're just eight clients away from achieving. Within three years, the plan is to have 240 clients—and hit $10 million in revenue.
"These goals are a way for us to track how we're doing," Garcia said. "It's exciting to look at those numbers and say, 'I think we can actually get there given the path that we're on now.' What the EOS system allows us to do are some of the most effective things that come out of ConnectWise—knowing where we're at as a company, pinpointing the right people, and knowing if they're in the right seat or not."
Leveraging the NOC to streamline services—and cut costs
The NOC that ConnectWise Command provides was another big reason why TekConcierge partnered with ConnectWise. Garcia has not been disappointed.
"The NOC team is just smart," he said. "Virtually every time, they do exactly what they should have—and probably better and faster than we would have internally."
Beyond streamlining time-consuming processes and one-off problems, the NOC offered TekConcierge an additional layer of support on the back-end of their operations. This was a gamechanger for a team used to doing all of the heavy-lifting themselves, especially now that they were navigating the transition to new PSA and RMM tools.
"When we were first making the move to ConnectWise Command, I would throw every issue with the RMM—especially the ones we hadn't seen before—right over to the NOC, and they took care of it themselves every time," Garcia said. "That's been amazing, and a great benefit to the team who was being overloaded with tickets at the time."
This solution proved to be not only more effective but also cheaper than any TekConcierge had experienced with other partners. It also cost a lot less than hiring someone to handle it internally.
"The NOC is doing the work—across a range of services—and they're actually getting it taken care of," Garcia said. "I can sleep at night, and I don't have to hire another person just to stay overnight working on servers."
Assessing progress—and looking forward
When it comes to looking forward to future successes, much of TekConcierge's projected progress stems from the pillars they were able to uphold—and build upon—through their partnership with ConnectWise.
"For us, these pieces—the NOC, the EOS, and the ease of use—are instrumental to how we're running our business now," said Garcia. "I think the EOS piece especially is going to be one of the instigators of our growth. It'll enable us to focus on the areas we need to and tell us how to put into practice all the proven principles of effective and efficient work, without us needing to think too much about it. We're already seeing growth from the first six months of being on it."
"What the EOS system allows us to do are some of the most effective things that come out of ConnectWise—knowing where we're at as a company, pinpointing the right people, and knowing if they're in the right seat or not."
Get to know the ConnectWise solutions
We truly are devoted to our partner's ultimate success. What could we do for you?