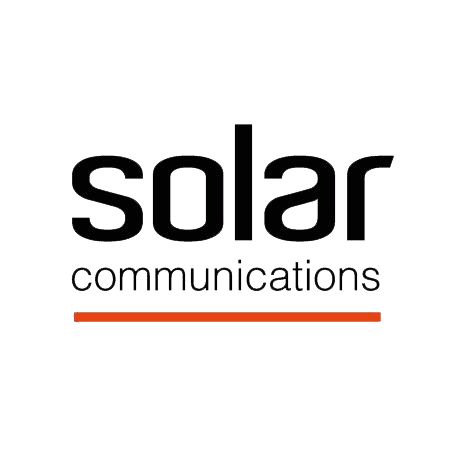 Solar Communications
Solar Communications, a cloud-unified communications company, sells to mid-market businesses in the UK. With revenue just north of $20 million, they consist of 100 employees with locations in Chippenham, Manchester, Cardiff, and Harlow. Solar Communications has been recognised by the Sunday Times Tech Track 100, Deloitte's Technology Fast 500, the London Stock Exchange's '1000 Companies to Inspire Britain' for two years running, and has been listed as a Best Companies' 'one to watch' in 2016 and 2017. John Whitty, CEO of Solar Communications, and his team were using an array of different platforms that couldn't communicate with each other, and lacked a central location to hold important data. Connecting into remote devices using a mismatch of different systems made monitoring customer equipment a hassle. The team was also stuck using spreadsheets and an Oracle system as their CRM. "We wanted to pull everything together and make sure we had a single view of the business, which we managed to do by implementing ConnectWise," says Whitty.

Challenge
Before ConnectWise, Solar Communications was using multiple disparate systems that didn't communicate. They needed a tool that could pull everything together, enabling a single view of the business. Solution
Implementing ConnectWise solutions brought all pertinent data to one place—including their customer pipeline, quotes, sales, and operational effectiveness statistics—enabling accuracy and an easier way of doing business. Results
Having all their data in a central location reduced any risks associated with the execution of mergers and acquisitions, allowing Solar Communications to successfully acquire four companies in 18 months and double their revenue and profits.
"With ConnectWise, we can take control of a target company really quickly. Therefore, if any of the staff leave, or any of the knowledge disappears, we have everything we need in our systems to maintain service. The first acquisition that we did took us six months to integrate, and the second took us three. The one we just finished took us only four weeks to integrate. Without ConnectWise, I don't think we'd be able to do that."
– JOHN WHITTY, CEO, Solar Communications
Finding a way to grow the business
He soon realised that in order to grow the business quickly—organically and through acquisition—they needed a platform that could unify their data used to measure business intelligence, as well as information regarding the services they offered clients. ConnectWise did it all, and more.
After doing their research on other professional services automation platforms on the market, they found ConnectWise to be the most innovative. After seeing extremely positive feedback from partners who used the product, as well as an engaging community, they were able to envision a future where ConnectWise could help them reach their goals.
In a short span of 18 months, Solar Communications successfully completed four acquisitions and doubled their revenue and profit. Needless to say, ConnectWise played an integral part in helping the company grow to who they are today.
"ConnectWise has enabled us to pick up data—whether that be from AutoTask, Salesforce, Oracle, or spreadsheets—analyse it, transfer it to ConnectWise, and integrate it into our systems," shared Whitty. "This allows us to reduce any risks during the execution of our mergers and acquisitions."
Paving the path to centralisation
Apart from enhancing their daily operations, ConnectWise has centralised all of Solar Communications pertinent data and information, from their customer pipeline and quotes to sales and operational statistics. "Having all of that information in one place allows us to run a business intelligence analysis. It gives me a view as the CEO of how the business is performing on a weekly basis," said Whitty. "That is very hard to obtain elsewhere and I certainly haven't experienced it before this."
A community to learn and grow with
Along with being impressed by the platform itself, the community and ecosystem that embody ConnectWise have also made Solar Communications a proud and happy partner.
"ConnectWise is a very easy business to transact with. I say transact, but it really isn't a transaction relationship. It's more of a partnership," Whitty explains. "As we obtain new businesses, we consult with ConnectWise on the best way to do an integration. They'll advise us, and we'll implement against that. We find that the relationship between us is very strong."
Whitty and his team also attend the ConnectWise annual event in both the UK and Orlando. At IT Nation, they get the chance to collaborate with other IT professionals, discuss how they're using the platform, and share the ways they maximise the benefits. Solar Communications believes the ConnectWise community has great strength, and they're thankful for the amount of information they gain when partners share ideas with each other.
"I always bring people from our team to those events so they get time directly with the developers that created ConnectWise. They can sit in front of the developer with any issues they have and the developer will walk them through the problem. We get resolution immediately," says Whitty.
Get to Know the ConnectWise Solutions
We truly are devoted to our partner's ultimate success. What could we do for you?