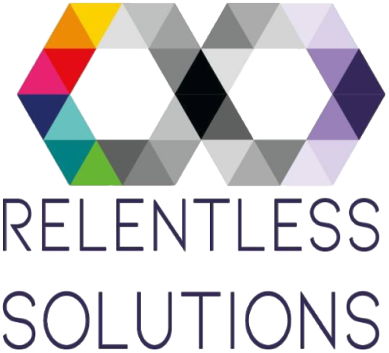 Jim-Barry Behar has been around the block a few times. A veteran of the IT industry, he got his start in tech as a teenager in the 1980s, when he got a job "typing on a screen" for an attorney before moving into software development. Today, he's a sought-after speaker on the conference circuit, and is frequently called upon by tech companies looking to implement automation solutions. And since 1990, he's been CEO of Relentless Solutions, a Florida-based value-added reseller (VAR), managed services provider (MSP), and consultancy with clients all over the U.S. and Caribbean.

Challenge
Relentless Solutions, a VAR and MSP, had a long-standing relationship with a PSA provider that was no longer meeting its needs. But the team was hesitant about switching. Solution
Relentless Solutions' CEO Jim-Barry Behar developed a comprehensive conversion plan, helping the company transition smoothly to ConnectWise Manage®, despite a tight timeline. Results
Since the company also uses ConnectWise Automate® and ConnectWise Control®, it seamlessly integrated its tools for a fully cohesive business process—and a strong partnership.
"So many of our processes are built around ConnectWise Manage and its integrations now, and each of them has enabled and furthered our transformation and growth."
Jim-Barry Behar, CEO of Relentless Solutions
Resistance to Change Is Normal—But Not Insurmountable
For a decade, Relentless Solutions has relied on ConnectWise to streamline and simplify its operations. The company began using ConnectWise Control in 2010, adopting ConnectWise Automate a year later—and Behar says both were instrumental in the success of Relentless Solutions.
Despite this, there was one area where things weren't going quite as well: project management.
"We had a long-standing investment in a professional services automation (PSA) platform that had lost its luster," Behar said, "largely due to poor relationships with its partners and its customer advisory group."
Behar's drive for constant improvement led him to reevaluate his company's relationship with this lagging PSA. And after switching to ConnectWise Manage, he can't believe it took him so long.
Thoughtful Planning Leads to Seamless Processes
Despite the frustrations the provider had caused, not all of Behar's employees were initially on board with the idea of transitioning to a new PSA.
"Our team was understandably apprehensive," Behar said. "We were very heavily invested, both financially and from a business perspective, in our existing PSA solution. Change is rarely easy, but sometimes it's necessary."
Behar listened to his employees' concerns but knew it was the right time to make a change. And since Relentless Solutions has guided countless clients through complex software transitions, he also knew what he needed to do to ensure the transition went smoothly.
"We formulated a plan with a tight timeline—and stuck to it," he said. "The day before conversion, some employees begged us to postpone. Thankfully we proceeded, and we never looked back."
The transition proved so painless that even the naysayers were quickly won over. Over the course of just five months, Relentless Solutions got onto ConnectWise Manage—and immediately felt the difference.
"It doesn't matter if you're a VAR, or an MSP, or a CSP: if you're in the technology space and need to interact with your clients in a professional, predictable, programmable way, there's only one product, and that's ConnectWise."
Jim-Barry Behar, CEO of Relentless Solutions
Get to know the ConnectWise solutions
We truly are devoted to our partner's ultimate success. What could we do for you?