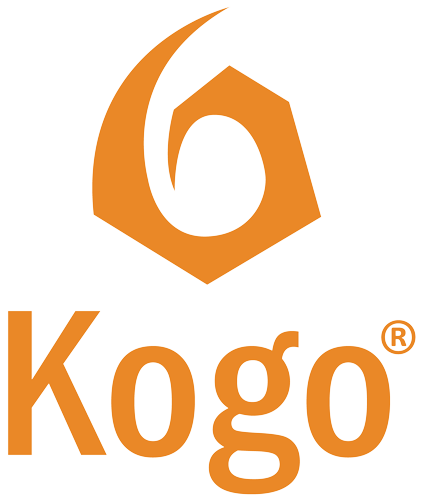 Kogo Limited
Founded by Martin Bannister in 1998, London-based Kogo Limited provides managed IT services and cybersecurity support to nearly 100 companies with about 35 users each, primarily in and around Gatwick. The managed service provider (MSP) always placed a premium on customer service, but they were running into issues managing accounts. Without strong systems in place, the high volume of work led to dozens of missed tickets and little to no visibility. In 2008, Kogo hit a crossroads: either find a solution or continue to lose control—and likely clients, too.

Challenge
Kogo Limited, a UK-based MSP, struggled to keep track of everything. The company needed a solution to stop them from dropping the ball—and to support continued growth. Solution
Kogo decided to sign up for ConnectWise products. They liked how customisable the products were—and they liked that the ConnectWise team never stopped improving. Results
In 10 years, Kogo has tripled in size. With constant improvements from ConnectWise products, Kogo has gained transparency and streamlined its processes.
"ConnectWise was able to grow with us. One of the great things is that there are always improvements coming in. Everyone works on the system. It's been able to give us more insight into what we're doing, and ultimately, be more profitable."
- Martin Bannister, Founder and Managing Director, Kogo
The right fit
Kogo had never before used software solutions to help manage ticketing and operations. "I didn't have any visibility on what the techs were doing. It was becoming very difficult to manage the company and keep control," Bannister said.
Realising the time had come for a more streamlined approach, Bannister decided to explore three software options. After evaluating each, he concluded that ConnectWise could do the best job.
"The main reason we decided to go with ConnectWise was because it had a lot more features, and was a lot more customisable," Bannister said. ConnectWise ensured the flexibility that other products lacked—and that enabled Kogo to use the system the way they needed to. As a result, Kogo could fit the products to suit their business operations—not the other way around.
The MSP started with ConnectWise Manage, which helped them move everything to one place and gain efficiency. Coming from a frenetic system that relied on emails, paper trails, and passwords written in notebooks, the consolidation of information was crucial. "We're able to have one place where all the information lives. Everyone works on the system. ConnectWise Manage has been able to give us more insight into what we're doing, and ultimately, be more profitable."
Gaining visibility
After a while, Kogo added ConnectWise Automate and ConnectWise Unite to increase efficiencies. "What we found is that it was becoming very difficult to get into a client's server or workstation and then off again," Bannister said. So they implemented ConnectWise Automate, which allows Kogo to optimise remote IT management and fix critical issues faster with automatic ticket creation.
With ConnectWise Unite, they've been able to ensure total billing accuracy for cloud solutions across platforms. As a result, they're saving hours of time while clearing a hundred tickets a day.
But for Bannister, the biggest benefit of adding ConnectWise was the increased visibility. "I don't have time to keep an eye on every single micro detail. But what I'm able to do is go into the system and get a real overview of what everyone is doing," he said. "As a company owner, it's about being able to have that visibility and a level of control without being too controlling."
A new path for growth
As a result of increased visibility and control, Bannister has scaled substantially. In the 10 years since implementing ConnectWise products, the company has tripled in size: from seven employees to 22. Working with ConnectWise has created an evolution.
"ConnectWise was able to grow with us," Bannister said. "One of the great things is that there are always improvements coming in. ConnectWise Manage is a product that's evolved over time with us as we've grown, so it's been a really good experience."
Bannister also saw the ConnectWise office in London as a real investment in the partnership. "Ten years ago, there wasn't a UK office," he said. "I've seen the office being opened and more and more staff coming in, and it's great that ConnectWise has invested in the UK."
This year, he attended his first IT Nation Connect event, where he had a great and useful learning experience. "All of the products that are at the event work with ConnectWise, as opposed to going to other IT trade shows where actually half the products don't. It's really good to see a solution set that we could use," Bannister said. "I will definitely be coming back."
Get to Know the ConnectWise Solutions
We truly are devoted to our partner's ultimate success. What could we do for you?