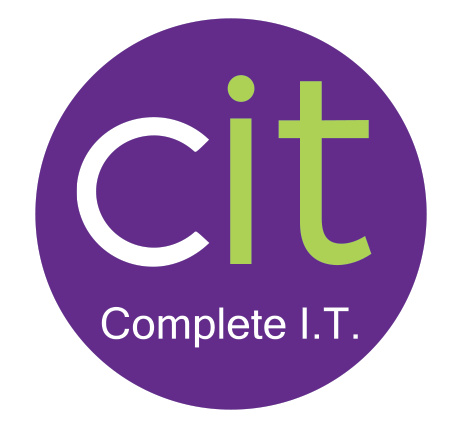 Complete IT
In business for over 25 years, Complete IT has grown to encompass six offices across the United Kingdom. Employing roughly 140 people, Complete IT has chosen managed services as its core service for its 400+ clients. Quality and Project Manager, Dan Scott, loves working for Complete IT. "I got into IT originally because it's a customer service role," he says. "I love helping people." Sadly, inundated with the Silos of Chaos®, Scott and his team sifted through more spreadsheets than anything else before employing ConnectWise.

Challenge
Struggling with spreadsheet inundation and a malfunctioning PSA was causing massive headaches in the daily grind. Solution
Switching to ConnectWise Manage soothed sore temples as intuitive automation took away daily hassles. Results
Not only has Complete IT benefitted from the streamlined services of ConnectWise Manage, but they've been introduced to the ConnectWise community and University also, which have helped the team immensely.
" We switched to ConnectWise because of the ability to track, monitor, and manage some of the key performance indicators that we use as a business. We were unable to do so in our previous PSA."
– DAN SCOTT, Quality and Project Manager, Complete IT
"Life before ConnectWise was a lot of spreadsheets," Scott admits. The company used a previous PSA system with poor results. "Using those tools was difficult and chaotic," says Scott. "We found that information was never where you needed it, and it was hard to find." Scott and his team faced the classic problem of needing integral data quickly and efficiently and quickly became disenfranchised with what they had. Using our old PSA was frustrating for them.
"At the end of the day, we have to live in the systems that we use to run our business," he explains. "People have to, to a certain extent, enjoy using them, but they also have to trust that information that they're receiving is correct and is accurate - because as soon as they're proven not to be, they don't want to do it again." Scott and his team began doubting the results and information that their PSA presented, causing the company to lose faith in the system. Eventually, they stopped using it all together.
Complete IT came across ConnectWise when a current partner recommended it to them. From there, they engaged with the sales team who went through a rigorous scoping exercise to learn about what their needs were, what their requirements were, and how ConnectWise could benefit them. Pleased with what they saw, Complete IT signed on to become a ConnectWise partner. It was a decision they did not regret.
"ConnectWise Manage is an innovative, feature-rich, and mature PSA product," Scott says. "There are features in there that I just haven't seen anywhere else and can make a fundamental difference to our business." Scott and his team were very impressed with how intuitive Manage was. "One example would be the user-centric billing," he explains. "Where we're not having to go in and create contacts and when clients call, we don't have to ask them who they are and what their email addresses are. We have all that automatically in ConnectWise." Scott was also chuffed with ConnectWise CloudConsole. "Before, our team members would live in multiple systems," says Scott. "With ConnectWise CloudConsole, it brings everything right where they need it."
Going Further with ConnectWise Community & University
As Complete IT and other ConnectWise partners have come to realise, the products and outstanding customer service aren't the only things that make ConnectWise the real deal. When you partner with ConnectWise, you also simultaneously couple with thousands of other IT partners around the world, able to share wisdom and expertise on any number of industry topics. What's more, ConnectWise has its own University where you can ask questions, research topics, and keep up-to-date with the products and services. "The ConnectWise community and University are really valuable to us as a business in several different ways," explains Scott. "With University, we're providing our team members with training in advance of them needing to use the systems. They can also refer back to them whenever they're unsure of something and we're not having to invest our time in delivering and running training courses." Scott and his team have learned much from their time engaging with the Community also. "Everybody's really vocal and really wants to share."
Another Happy IT Nation Partner
Scott was able to represent Complete IT at the first ever IT Nation Europe held just last April in London. The three-day event covered extensive keynote speakers and breakout sessions covering many topics. "It really confirms ConnectWise's commitment to the region," says Scott. "Because they are holding their first major event outside of the US. The keynote really demonstrates what's been achieved within the product suite within the last twelve months and what's coming up."
Scott and his team at Complete IT have been pleasantly surprised with how well ConnectWise has streamlined their everyday tasks and workload. They've also been happily surprised at how easy to work with the ConnectWise customer support have been. "Working with ConnectWise has been an absolute pleasure," says Scott. "I say that because they've taken the time to get to know us, to understand us, to understand what we value, and to understand how what they make can add value to our business." Scott adds that the service and partnership have been top notch. "It's always been consultative, informed, and very personal."
Get to Know the ConnectWise Solutions
We truly are devoted to our partner's ultimate success. What could we do for you?