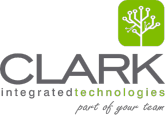 Clark Integrated Technologies
Starting with a staff of two operating from a Scottish family farm in 1991, Clark Integrated Technologies (CIT) is today a leading independent provider of managed information and communications technology solutions to corporate and commercial clients in Scotland. But the company didn't get this far without experiencing inevitable growing pains that motivated searching for a better way to do business. Delivering best-in-class services and staying ahead of the industry curve is the driving force behind CIT's success. It takes passion, resources, and the right solutions to make the move from local break-fix services to a fast-paced practice providing proactive managed IT service to clients around the globe. See how the CIT team made growth possible with hard work, determination, and support from the smart solutions at ConnectWise, LLC.

Challenge
Clark Integrated Technologies (CIT) struggled with Silos of Chaos™, spending more time manipulating and managing information than actually doing work. Solution
CIT implemented the ConnectWise suite and plugged into the IT Nation community, which gave them the power to grow faster, with support from solutions and peers. Results
As a result of streamlining processes, CIT was able to manage growth effectively, tripling in size. Connecting with the IT Nation continues to fuel CIT innovation and success.
Controlling the Chaos
Streamlining Sales
Get to Know the ConnectWise Solutions
We truly are devoted to our partner's ultimate success. What could we do for you?