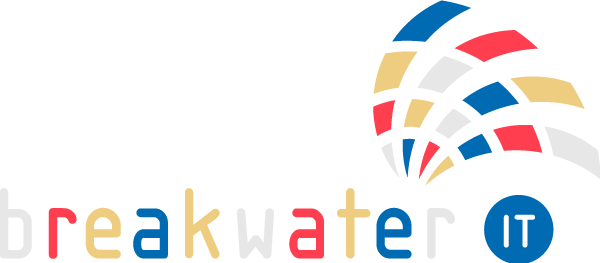 Breakwater IT
Breakwater IT is a managed services provider (MSP) based in Norwich, UK, with 22 employees and an expanding client base. While they were surviving with IT business management software Autotask, they wanted more—to thrive. Before turning to ConnectWise, the team was struggling with tools that weren't ready to support their growth. With Autotask, "the RMM tool wasn't quite up to scratch," which left Jack Fisher, the Service Delivery Manager, looking for more. With ConnectWise solutions on board, they hoped to become more productive, manage more endpoints with less stress, streamline their workflows, and create a stronger and more efficient engineering team.

Challenge
Autotask's remote monitoring and management (RMM) tool wasn't quite up to task with Breakwater IT's needs, leading to inefficiencies and wasted time. Solution
ConnectWise not only met Breakwater's need for a more robust RMM tool, but also provided a suite of solutions to grow their business. Results
With ConnectWise, Breakwater IT has been able to save time and cut down on the number of tickets thanks to reliable feature releases, easy integrations, and brilliant support.
"It's all about saving engineering time and making the most of the employees that we've got. Using the tools that we had before, I don't think we'd be able to drive the same efficiency that we can with ConnectWise."
Jack Fisher, Service Delivery Manager
A Suite Solution
While ConnectWise Automate brought Breakwater into the ConnectWise family, the ConnectWise suite of solutions keeps them here. Once they discovered all of the features, and how seamlessly they integrate, the decision to utilize all ConnectWise had to offer was a simple one. From business management to RMM, remote support, and even tools for quotes, proposals, and cloud storage solutions, ConnectWise was the solution Breakwater was seeking.
Integration and Automation
After switching from Autotask to ConnectWise Automate, Breakwater IT was finally able to achieve the level of service and efficiency their team was capable of. Technicians are now able to quickly discover and proactively manage devices. With automation of recurring and mundane tasks, and greater integration between features, time savings are found, allowing for greater service delivery without an increase in cost.
Outside of saving time and having to create fewer tickets, ConnectWise has also provided Breakwater IT with one integrated system and a single pane of glass for their service desk, account management, and sales and marketing departments—making their business more cohesive as a whole. The fact that the ConnectWise platform can integrate with a number of their vendors, from billing to alerting to ticketing, is a huge plus. They can now analyse client profitability, evaluate how they operate, and streamline internal business processes—making them more efficient in many ways.
"The reason that we've gone into the entire suite with ConnectWise is that it's one entire suite which has all of the different features rather than having to have separate features for selling, for PSA, for RMM, and connections. Having it all in one suite is a real advantage and a great thing to have."
Jack Fisher, Service Delivery Manager
Get to Know the ConnectWise Solutions
We truly are devoted to our partner's ultimate success. What could we do for you?