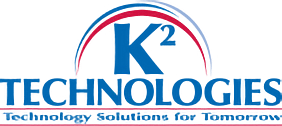 K2 Technologies
Dan King founded Wyoming-based K2 Technologies in 2001 because he believed businesses deserved better IT services and support, and he was determined to provide that better experience. With 125 customers and 1,150 end points to manage, he quickly learned such a mission was easier said than done. There were visibility issues, communication breakdowns, and manual data entry burdens holding him back. Most frustrating of all, there was no way to control the Silos of Chaos.

Challenge
Delivering seamless, customized service and support that lives up to K2's mission of making IT easier to consume. Solution
A platform of products that work together to automate key aspects of the customer experience, making it impossible for anything to fall through the cracks. Results
By implementing the ConnectWise Platform, K2 Technologies was able to drastically improve customer satisfaction, which contributed to 12% sales growth year-over-year.
"Because ConnectWise Sell is such a cool technology, we're able to look like a much larger and more professional company—just based on the quality of the proposals we're able to send out."
– DAN KING, President, K2 Technologies
The journey to automation
"Our techs were deleting tickets they didn't want to work on. And for a long time, we didn't even know this was happening because there was no visibility into this action. There were no checks or balances; we just had to trust them," explains King. And the management of big, multi-phase telecommunications projects was just as dicey.
"We weren't managing these big jobs on a project basis, which meant a lot of expenses weren't being tied to projects, so we never really knew how profitable these jobs were," recalls King. King knew there had to be a better way.
And so, it began. "We tried a number of solutions. But every time, we ran into problems. None of the systems could meet all of our needs, and they didn't integrate well with each other either," recalls King. Not one to easily give up, King kept searching.
Making service delivery more profitable
The faster services can be delivered, the happier customers are, and the more clients K2 can take on. King knew rolling a truck every time a customer required service didn't make sense from a scalability or profitability standpoint. He wanted to do more with K2's existing resources. And, being able to remotely access and service devices would provide instant scalability and expand K2's service area.
King was sold on the value of a remote monitoring and management (RMM) tool and adopted Kaseya. Unfortunately, Kaseya + Tigerpaw still left K2 in the dark and unable to control certain vital permissions. Plus, service tickets didn't flow as smoothly between the two systems as King would have liked. It was time to try something else.
"And so, we looked into ConnectWise Automate and found it was a lot less expensive. It was more flexible, and had the functionality to support what we were trying to do, what we wanted to do, and how we wanted to automate our company for the future," says King. King implemented ConnectWise Automate first as their RMM solution.
Gaining visibility & control
After two years, King was so impressed with ConnectWise Automate that he decided to switch to the business management platform it's designed to work with: ConnectWise Manage.
King recalls, "Once we plugged in ConnectWise, we found out our technicians were deleting tickets—just closing service requests without completing them!"
"We didn't have the capability to see this before. ConnectWise helped us drive accountability, both from a time standpoint, as well as making sure customer requests were addressed. As a result of implementing ConnectWise, we realized a significant improvement in productivity for the entire tech team."
Thrilled with the initial results, King wanted to make sure they were maximizing their new tool. He bought a SeaLevel Operations consulting package to further define workflows and processes. "For the first time, we started using processes to make sure things were completed to our high standards," King adds.
Speeding up the sales cycle
"I don't have a sales force. My partner and I are the sales force, so when a prospect or client needs a quote, it's on us," King explains. With so many responsibilities, King and his business partner don't have much time to produce quotes and proposals.
By using ConnectWise Sell as their automated quote and proposal solution, the process has become much faster. Customizable templates have enabled King to easily build and/ or update monthly solutions proposals. Etilize integration even empowers him to pull in real-time distributor pricing in minutes.
But the time savings don't end there. "The integration between ConnectWise Sell and ConnectWise is wonderful because I can create a quote in ConnectWise Sell, my customer can get it via email, view it online through OrderPorter, and approve it, and then all that detail eventually feeds into ConnectWise," says King. Once King sees that the customer has approved a quote, he updates the opportunity, and then ConnectWise Sell automatically pulls all the approved inventory with all the Etilize information, eliminating the need to retype anything.
Get to Know the ConnectWise Solutions
We truly are devoted to our partner's ultimate success. What could we do for you?