Get the most out of your staff—no matter where they work
It's no secret that cash flows and financial stability will be some of the biggest challenges we will face throughout this remote workforce transition. With that being said, it will be important to focus on the aspects of your business that you can control, as well as the ones that have a direct impact on your costs, and therefore, profitability.
The first play you should take a look at is your existing workforce. This is your opportunity to improve the efficiencies and ROI of your biggest investment and cost. Learning to utilize your teams via a remote workforce can be challenging but getting the most out of your staff with this added hurdle is key. Optimizing your client's remote workforce is just as essential. You want to make the transition as easy as possible for businesses that may have never had to utilize technology in this way.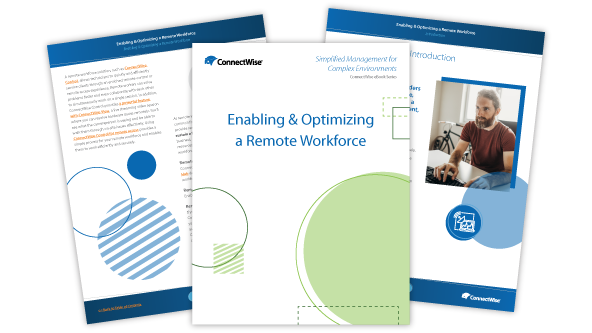 Build an optimized & efficient remote workforce
With your clients moving to a remote workforce in the blink of an eye, make sure their employees are set up to be productive from anywhere.
Get my playbook >>
Remote workforce optimization resources
Get tips and advice to optimize remote workforce solutions from these additional resources.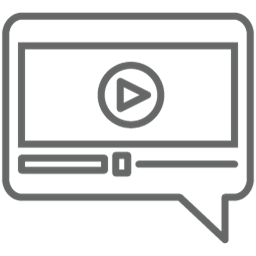 Looking for a remote access solution?
ConnectWise Control® is a remote work solution that enables your remote workforce efficiently and securely.
Explore ConnectWise Control >>