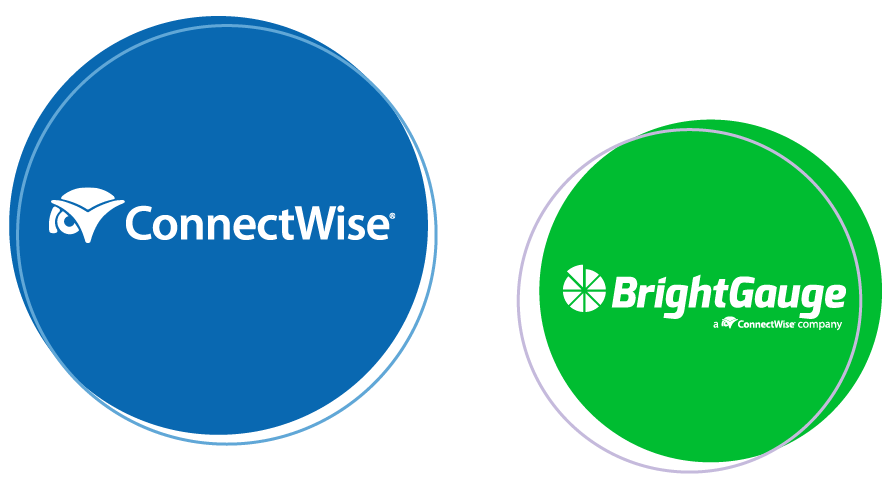 ConnectWise welcomes BrightGauge to our portfolio
Union gives partners access to the premier business intelligence platform for TSPs
Your data. Your KPIs. All in one place.
Built for MSPs, BrightGauge provides a simple way to get faster, stronger data insights. BrightGauge business intelligence dashboards update in real-time with data from industry-leading PSAs, RMMs, BDRs, security, finance, and other tools, eliminating the need to toggle windows or log in and out of multiple accounts. The automated reporting tool in BrightGauge builds transparency and trust with clients. It takes just a few steps to set up custom, interactive reports that automatically go to clients on the date and time you choose. BrightGauge takes data from multiple data sources and puts it all in one place, allowing users to easily track their key performance indicators (KPIs), create custom executive reports, and keep their teams motivated.
View your data as it's happening in real time. Dashboards make it simple to see what's happening live. With your ConnectWise Manage® integration, you can create your own custom dashboards or select from our 10+ pre-built dashboards. Share your value, whenever you want.
When you want to share insights and updates with your team or clients, do it on your terms. With Client Reporting capabilities, you can customize and send Connectwise reports any time of day or week. Your data will sync 10 minutes before a report. You'll get 202 pre-built gauges with ConnectWise Manage API, and 303 with ConnectWise Manage on-prem, so it's easy for you to get started right out of the box.
For your ConnectWise Automate® integration, you'll automatically get four pre-built dashboards. Whether you need to show response-time metrics or machine patch status, it's easy to create and send custom ConnectWise reports any time of day or week. Your data will sync 10 minutes before a report goes out, keeping things up-to-date. Get started with 54 pre-built ConnectWise data gauges, automatically available when you open an account with BrightGauge. By default, gauges sync every five minutes to four hours, so your data is always fresh.