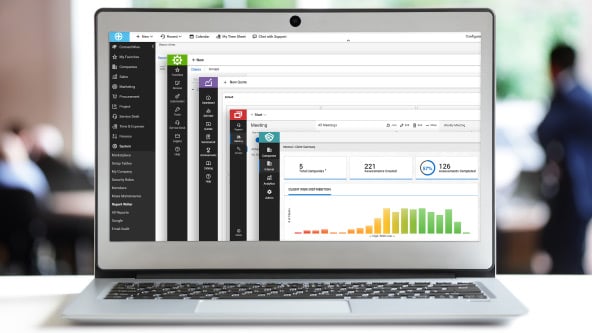 ConnectWise platform demo
See for yourself what ConnectWise solutions can do to boost your business in this quick overview.
The success of your business is built on an efficient, effective, and satisfying customer experience –beginning with marketing and continuing all the way through billing. The ConnectWise suite helps you manage and grow every aspect of your company, with integrated solutions—built for best-practice functionality—that create efficiencies across your business.
Explore how the ConnectWise suite can streamline your operations, enhance productivity and efficiency, and help your business become more profitable.
See the ConnectWise platform in action and learn about features, including:
Sales & marketing
Create campaigns, capture leads, and grow your business
Client service
Provide a better customer experience, where nothing falls through the cracks
IT automation
Proactively resolve client issues and automate processes
Dashboards
Gain key real-time insight into your business
Finance
Simplify creating and sending invoices, and automate time tracking
Build a more efficient, effective & profitable TSP