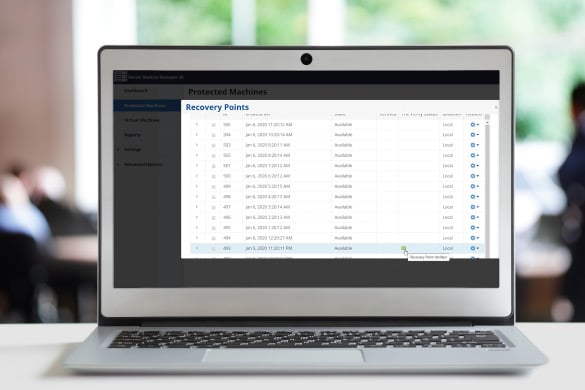 ConnectWise SaaS Backup™ live demo
See how powerful BDR can help to safeguard your customer cloud app data
ConnectWise SaaS Backup provides a single portal to protect your clients' SaaS application data, including Microsoft 365®, SharePoint® and Microsoft Teams®, Microsoft Dynamic 365, Google® Workspace, and Salesforce®. Join a live demo to interact with product experts, ask questions, and see what ConnectWise SaaS Backup can do.
Dive into the key features and benefits of ConnectWise SaaS Backup™, including:
Full cloud data protection
Automated backup to a physical, independent, and safe cloud location, keeps your data safe and accessible even if the SaaS application is experiencing downtime.
Daily automated backup
One daily backup guarantee however, runs typically four to six backups a day, all year long, ensuring no data is left behind.
Configurable retention
Keep the data retention for 12 months, or choose to set a specific retention period for as little as 30 days or multiple years. You can also customize the retention by data type.
Quickly find and restore
Simply browse or search across all data and locate specific backups without having to load multiple snapshots to find exactly what you're looking for.
Choose Your Closest Time Zone to Find Local Days & Times