Powerful PSA AI assistance for MSPs
70+ AI-assisted actions to supercharge efficiencies and improve experience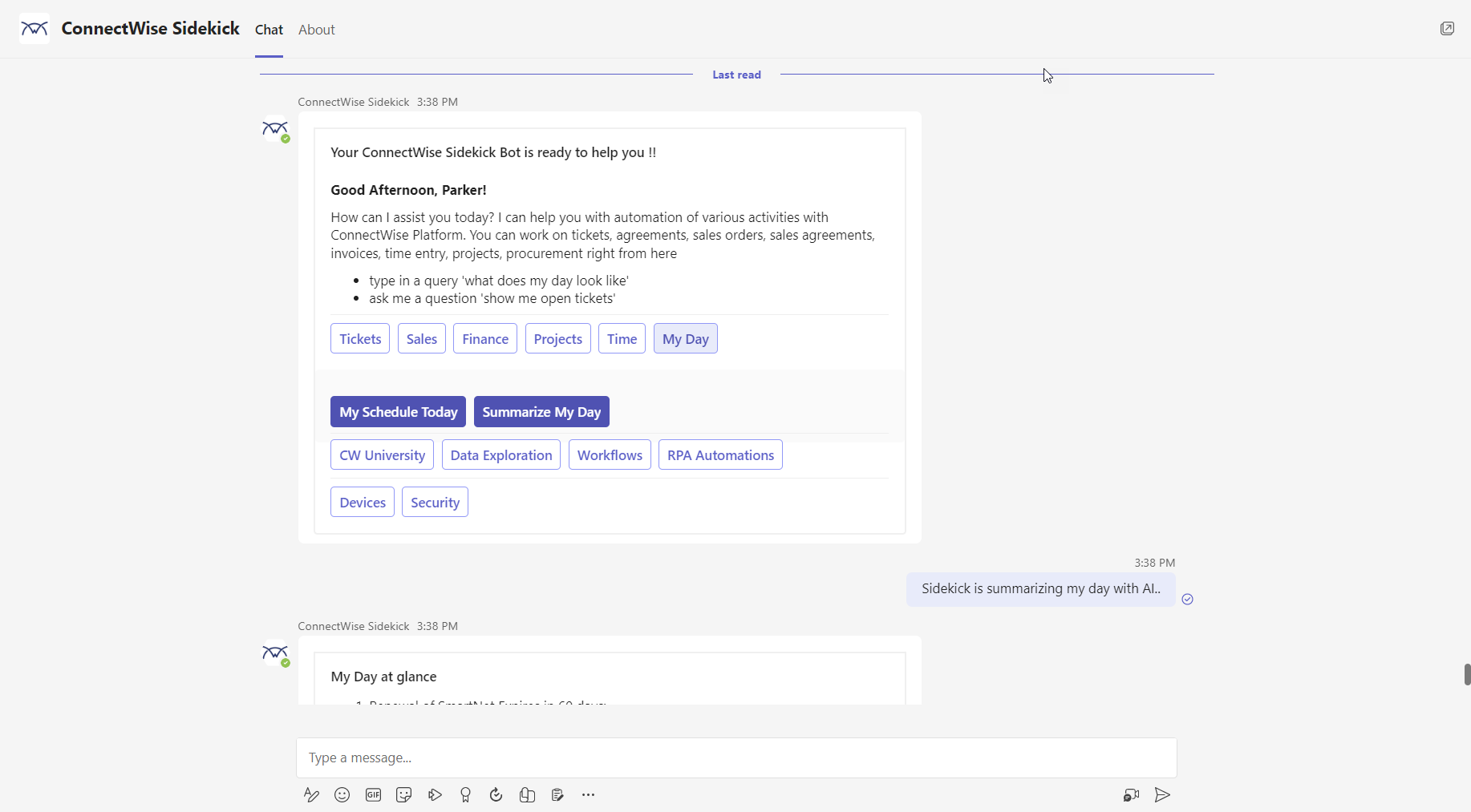 benefits
Why you'll love ConnectWise Sidekick for PSA
Faster resolution, better customer experiences with AI-assisted customer service
Your team can quickly request and update information directly through a Microsoft Teams chat integration.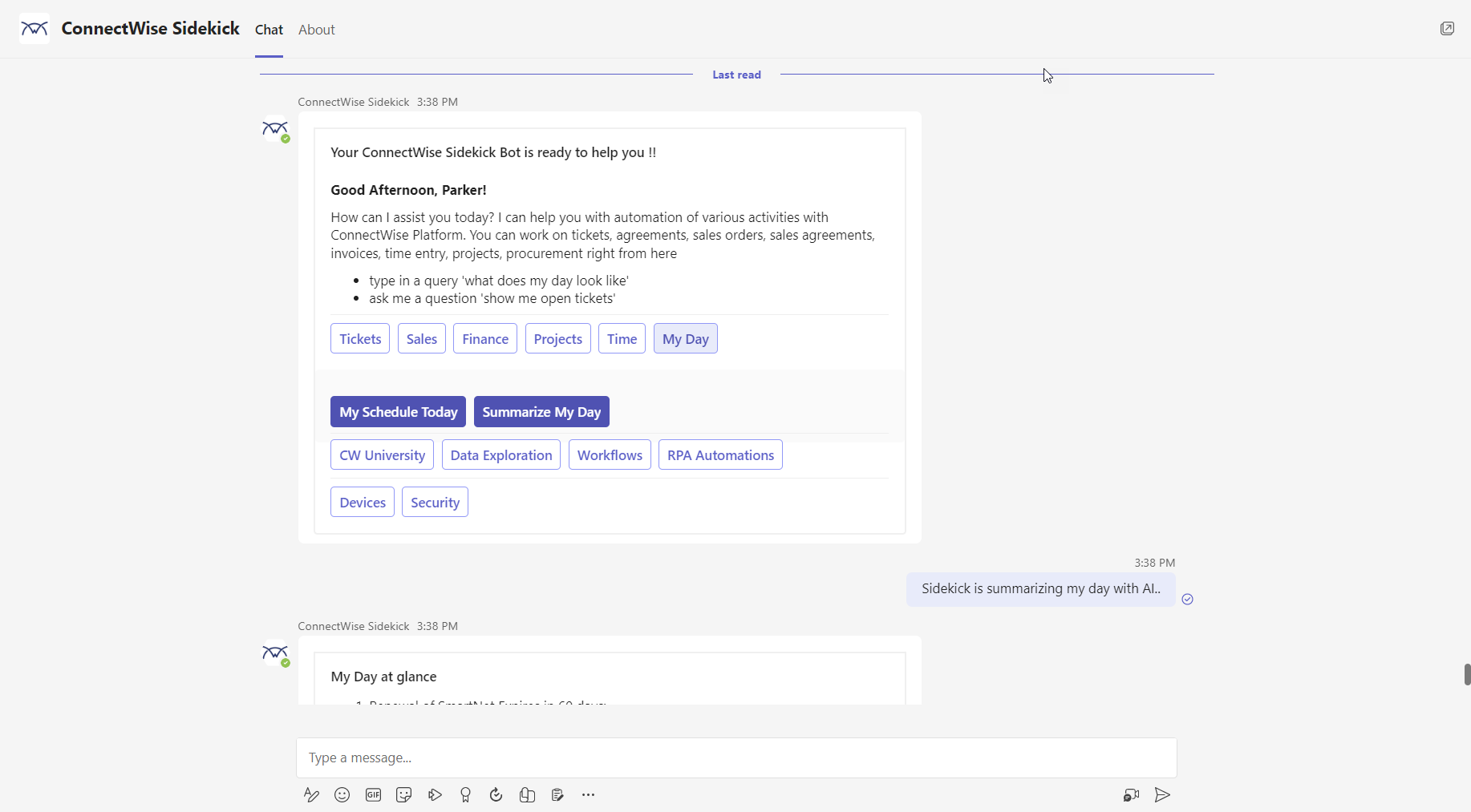 Use AI assistance to quickly find information, get issue summaries, categorize tickets, and receive suggested resolutions.
Get real-time customer analysis, empowering your team to quickly address negative sentiment.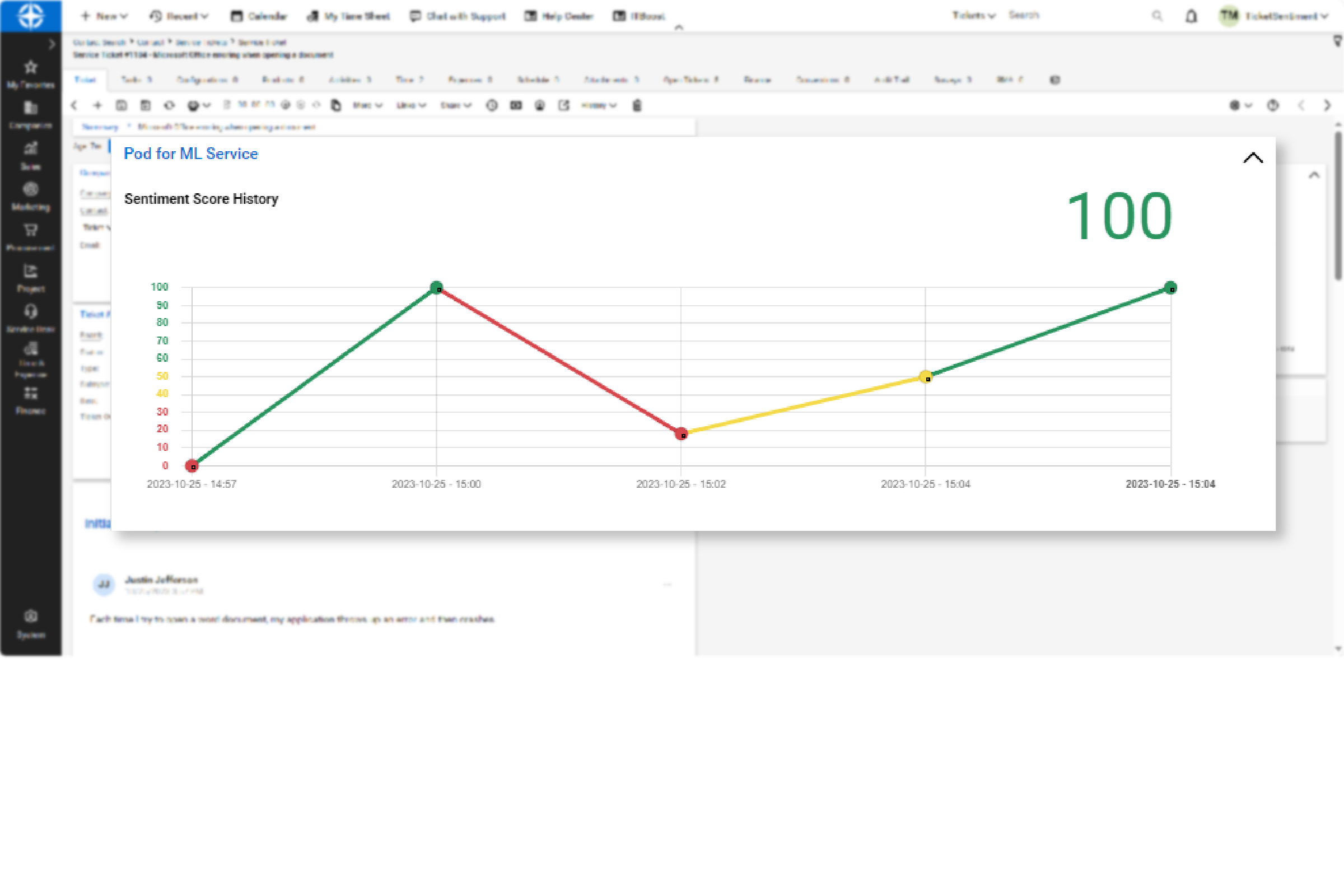 Customer service AI assistance for MSPs
Take ticket resolution time and customer experience to the next level with ConnectWise Sidekick for PSA. This groundbreaking AI service for TSPs revolutionizes the way IT solution providers operate by automating labor-intensive tasks, enabling teams to effortlessly and swiftly address customer issues, resulting in unparalleled customer experiences. When you leverage the power of AI for customer service and ticket resolution, your team gains valuable time to concentrate on resolving complex issues that enhance efficiency and customer satisfaction.
"Sidekick for ConnectWise PSA empowers our team to move faster and with more accuracy. Our dispatchers can easily understand tickets, especially those with lots of detail quickly, helping us get tickets assigned and worked faster. We also love the ticket sentiment scoring, and we're looking forward to even more innovation from ConnectWise!"
Eric Wakkuri, President, DS Tech
Explore ConnectWise Sidekick for PSA features
Ticket summarization
Quickly summarize the key aspects in a ticket and include a note in the ticket to improve team communication.
Customer sentiment tracking
Use the power of AI to drive up customer satisfaction by focusing on tickets that require immediate attention thereby providing customer with a sense of comfort.
Ticket translation
Use AI to translate ticket information into 10+ languages and meaningfully engage with multi-lingual customers.
Auto triage tickets
Automatically set the right board, priority, and categorization behind the scenes thereby ensuring that you can deliver top quality support at scale.
AI-assisted ticket resolution
Sidekick for PSA suggests resolutions based on previous tickets.
ConnectWise University search
Get precise answers to your PSA questions using semantic search technology executed on ConnectWise University.
Email response generation
Jumpstart your communication and keep your customers well informed with auto-generated email responses.
ConnectWise PSA AI bot in Microsoft Teams
Use an AI-driven conversational AI bot in Microsoft Teams that interfaces with your ConnectWise PSA and generates insights that augment the ability of every function in your organization.
Opportunity insights
Use AI to sharpen your focus on the opportunities that will have the most meaningful impact on your top line.