ConnectWise Security Bulletin - ConnectWise Control Phishing Issue
07/02/2020
Vulnerability Details:
CVSS Score: N/A
Description:
Phishing emails purporting to be ConnectWise Control have been sent to some partners in an attempt to spoof the Control login page and harvest user credentials.
Remediation:
This issue and a corresponding takedown request have been raised with Google who is the hosting provider for the fake url.
Workarounds and Mitigations:
Please validate the URL of any email received from a ConnectWise sender. Please do not click on any unknown links. Please report to your own internal IT/Security team if you have accessed a link similar to this and/or provided credentials.
The attached pictures below highlight what the phishing attempt looks like.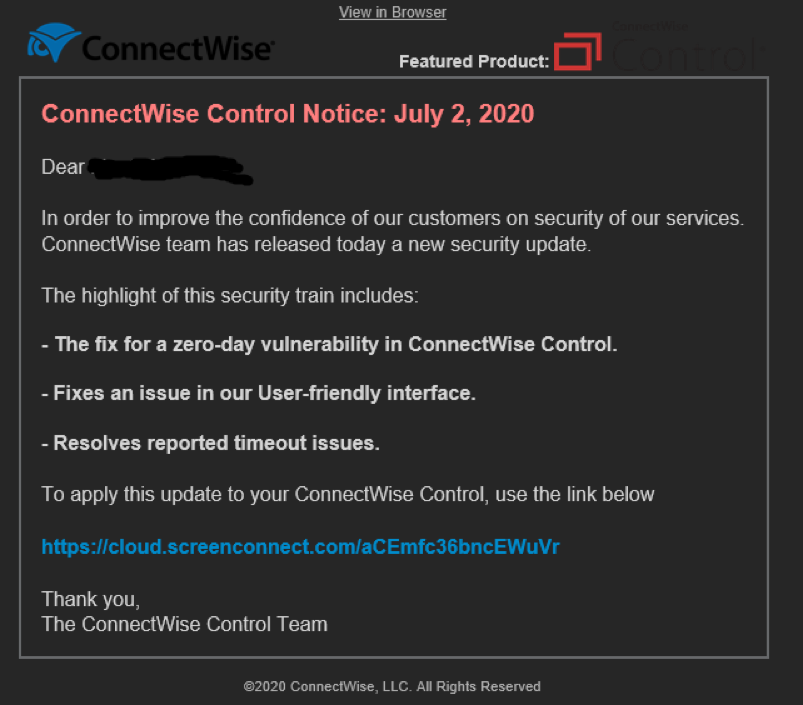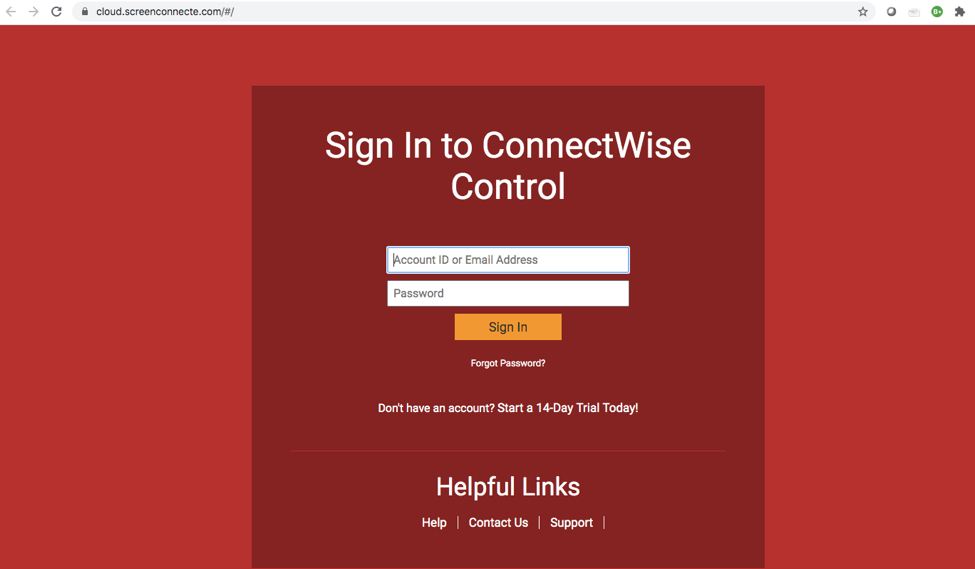 So far, we have verified three fake urls that are the originating domain for the phishing mails but want to stress that there could be additional yet unreported:

ivkpkt.connectwises.org

74gb.connectwises.org

g0vd.connectwises.org

The phishing email link if clicked will take the user to the following fake url:

cloud.screenconnecte.com/#/