Equality and inclusion for all
ConnectWise is committed to creating an open and diverse workforce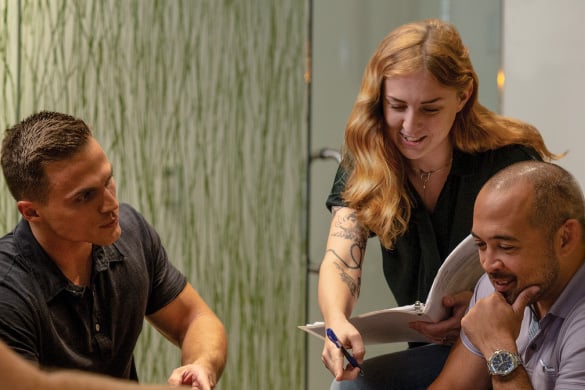 Creating a ConnectWise that reflects our world
We've seen how technology can change the world. That's how ConnectWise became ConnectWise. Our software and solutions have changed the lives and businesses of thousands of TSPs across the globe. Imagine what we can do for the rest of the world.
As our partner base and users grow more diverse by the day, we realize we have to change with them. We haven't been perfect, and we never will be, but we're taking steps to be better. From executive leaders to individual colleagues, ConnectWise is committed to making conscious choices to ensure that everyone, regardless of race, gender, sexual orientation, ethnicity, religion, etc., is welcome and supported across the organization.
How we're making changes inside ConnectWise
Change doesn't happen overnight.
With a topic like diversity, we need to make sure we're doing it right. To help us along our journey, we've been working with the amazing team at Tampa-based HR firm LivingHR.
Our work toward diversity, equality & inclusion
Status calls and check-ins
Since the beginning, our team has been working closely and checkin in with LivingHR to discuss strategy and next steps for implementing DEI programs across the company.
Colleague sessions
Colleagues kicked off our learning with LivingHR to get education around unconscious bias, microaggressions, antiracism, and presented ideas to expand DEI efforts and opportunities.
Leadership listening sessions
Our executive leadership team conducted an eye-opening listening session with LivingHR to discuss their role in DEI across ConnectWise and to help the efforts move in a positive direction.
Survey & summary
LivingHR has conducted a company-wide survey to get the pulse on how colleagues feel about diversity across ConnectWise and are working closely with the executive team to create and implement DEI plans for today and the future.
Looking for a career at ConnectWise?
Join our growing team of open-minded, inclusive, tech-loving people, and help make the change you want to see in the world.