Tool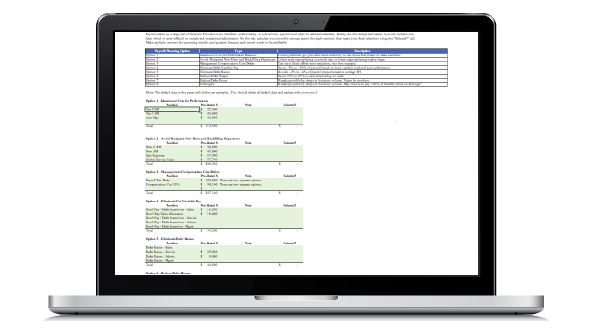 COVID-19 Business Recovery Planning Workbook
The Rapid Recovery Planning Workbook
As the COVID-19 pandemic continues to evolve, so do your plans to keep your business running. You may be taking this opportunity to prepare your MSP for any future catastrophic events that come unexpectedly so that you're well-equipped to survive.
The Rapid Recovery Planning Workbook from Paul Dippell and Service Leadership Inc.®, for ConnectWise, helps you plan for and recover from any economic conditions you may face.
Best practices to achieve safety in a financial downturn
A Revenue and Gross Margin estimator
A Net Income projector
How to plan for payroll adjustments
A strategy for offering your clients reduced fees
How to plan for lead generation and new customer acquisitions
Service Leadership is the publisher of the Service Leadership Index®, the solution provider industry's largest-scale and longest-running financial and operational benchmark, and of SLIQ™, the exclusive app for improving a solution provider's Operational Maturity Level™.