eBook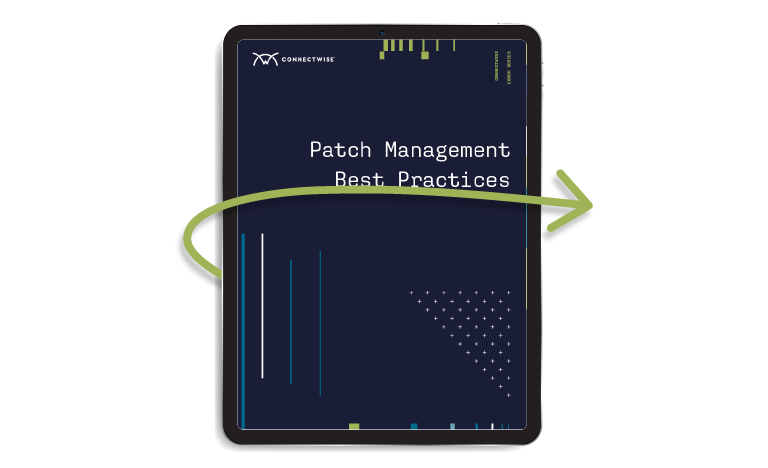 Patch Management Best Practices
From discovering vulnerabilities to scheduling updates, patching is one of the greatest challenges for IT solution providers and their clients. Apart from it being a time-consuming process, inefficient or rushed patching can actually break more than it fixes.
But with a robust patch management system, you can save time while keeping your clients' software secure. In this comprehensive eBook, we include everything you need to know about setting up a patch management system—and putting your business on the path to success.
"Fantastic Product! ConnectWise RMM has transformed our vulnerability management platform through automated Windows and third-party patches." -Michael S.
The ultimate guide to patch management