Infographic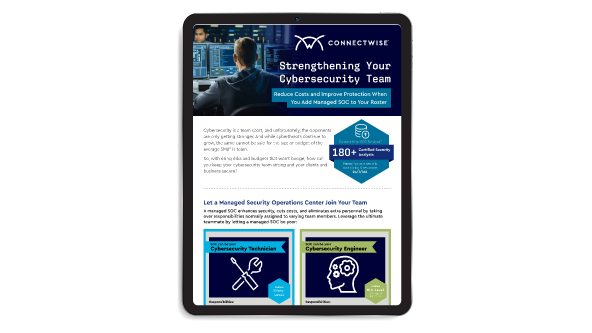 Managed SOC: Your New Favorite Cybersecurity Teammate
What if you could do more work, but with less people, for less money, and in less time? It may sound like a fantasy, but this is the reality of adding a managed security operations center (SOC) to your cybersecurity team.
Not only does a managed SOC take work off of your employees plates so they can focus on high-priority tasks, but it also cuts costs by taking on responsibilities that used to fall on a variety of team members—allowing you to eliminate the expense of excess personnel.
Check out the infographic to learn more about the benefits of a managed SOC and the role it can play in your cybersecurity team.
Explore the benefits of a managed SOC