Infographic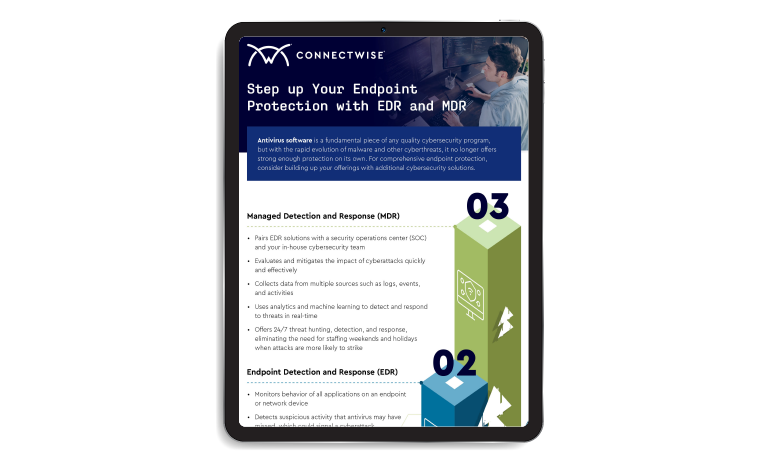 Antivirus is not enough for comprehensive endpoint protection
Since the advent of antivirus software, malware has morphed into many different areas, including malicious URLs and phishing links. With each passing year, traditional signature-based antivirus software is no longer sufficient against new and unknown malware threats, which grow in type and intrusion approach.
To ensure you're offering comprehensive endpoint protection for both your clients and your business, it's recommended that you employ other cybersecurity solutions, such as endpoint detection and response (EDR) and managed detection and response (MDR), in addition to antivirus.
Learn more about the power of combining these solutions and how they can fortify your cybersecurity offerings when you view the infographic.
Unlock comprehensive endpoint protection