eBook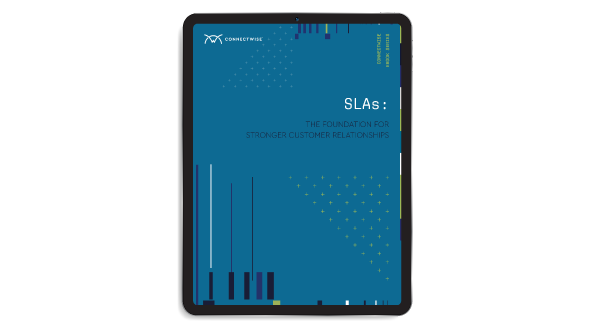 SLAs: The Foundation for Stronger Customer Relationships
Service level agreements (SLAs) are the starting point of every client relationship—and can set the tone for their continued success. A strong SLA clearly outlines each party's responsibilities, expectations, and provides a resource for both you and your clients to turn back to for future reference—and measure any progress made. This eBook covers the ins and outs of SLAs, from why you need one, to how to create and optimize one, to how to tell when it's time to refresh it.
Start every client relationship off on the right foot with this five-step SLA guide. Sections include:
Why Do I Need an SLA?

Where Do I Start?

What Should an SLA Include?

Is it Time to Refresh My SLA?

What is the Best Way to Keep Track of SLAs?
Strengthen your customer relationships with SLAs