eBook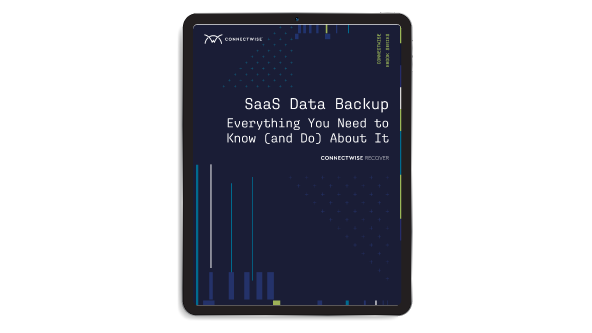 SaaS Data Backup
Everything You Need to Know (and Do) About It
Your clients are moving to SaaS services like Microsoft 365® and Google Workspace®, but you're not off the hook when it comes to backing up their data. Read the fine print, and you'll find out these services don't offer any backups close to what your clients need.
This puts SaaS backups near the top of your BDR strategy and service offerings. Do you have the tools and practices in place to get the job done? Download our eBook, SaaS Data Backup: Everything You Need to Know (and Do) About It, to get, well, the title says it all. Inside the eBook, learn about:
How SaaS is changing how businesses work

The threats SaaS data face every day

What you need to do to keep your clients' data secure
Different storage environments. Same backup responsibilities.