eBook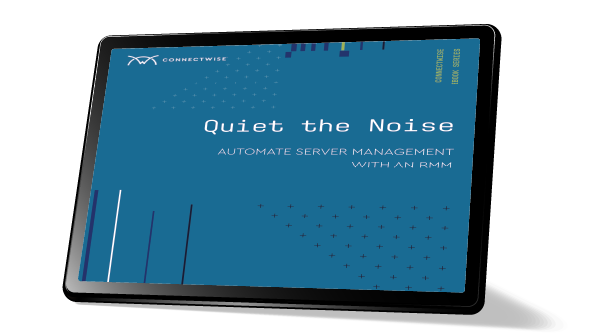 Quiet the Noise: Automate Server Management With ConnectWise Command
While working to meet client demands, many managed service providers (MSPs) are left with little time for improving internal tools—even though a proactive investment provides a higher ROI than reactively putting out fires.
One way to avoid this scenario? Automating tasks with the lowest value—like server maintenance. By automating routine server maintenance, MSPs can remove unnecessary stress from their day-to-day—freeing up more time for investing in higher ROI efforts.
In this eBook, we'll walk through the benefits of migrating your server maintenance to a fully automated system, like ConnectWise Command™. Learn how to:
Implement solutions that make MSP operations as efficient and profitable as possible.
Solve problems more quickly, effectively, consistently, and accurately.
Streamline and simplify the process of remote monitoring and management.
Cut through the clutter of traditional MSP models—and boost your bottom line.
Achieve automated server management